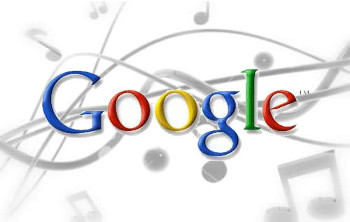 Although Google has turned on the music at its new online store, it has a problem. It's trying to take on Apple and Amazon in audio entertainment distribution despite the absence of a major record label.
Google Music, stocked up with more than 13 million songs, will be integrated with Android Market, the company's online store for Smartphone apps and videos. The idea is to let consumer's access music from various Internet-connected devices and easily share tracks with friends.
However savvy analysts have said that the fact that Google Music cannot access music from Warner Music - whose huge lists of artists include Prince, Led Zeppelin to name just a few - will be a major obstacle and limit Google Music appeal to consumers from day one.
The same analysts say that without this catalogue the launch is still "a work in progress"!
Google has already negotiated US deals with three of the four major music companies: Vivendi SA's Universal Music Group; Sony Corporation's Sony Music Entertainment; and EMI. It has also signed agreements with independent label group Merlin and London-based Beggar's Banquet label group, who have the year's biggest selling artist, Adele.
And why is it doing all this? Well it's quite straightforward. Although Google Music will not really have any material affect on the company's bottom line, it needs to match the current offerings from its mobile competitors to ensure the success of its own Android-based mobile as Android is the world's No. 1 Smartphone operating system. But without a music service it will not be attractive to consumers.
Another critical point not just for Google but also for the likes of Apple is that music storage is increasingly moving to remote Internet servers in "the cloud" rather than on the device itself, so companies like Google and Apple have to find a way to lock users in to their respective mobile services.
As part of the promotion to help launch the new music store, Google said it will offer one free song for consumers to download every day. The company also said that it will allow consumers to share purchased songs with friends on the Google+ social network, a feature which will give users of Google+ a "free, full-play" of songs purchased by their friends.
Will it work? Probably, but if I want Prince, or Led Zeppelin then it wont work for me!
Copyright © 2011, DPNLIVE – All Rights Reserved