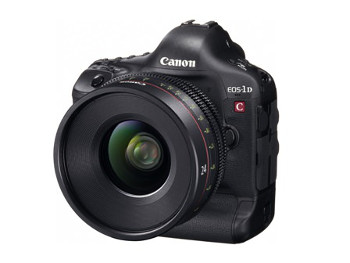 Canon EOS-1D C FSL Lens
Canon has released details of a new digital cinema camera capable of recording 4K-resolution (4,096 x 2,160 pixels) video. The new camera, the EOS C500 will target both the motion picture and high resolution digital production industries offering 4K RAW output and will be available with Canon's EF mount and the industry-standard PL mount.

In November 2011 Canon announced the launch of the EOS C300 – the first camera in the Cinema EOS (Electro-Optical System) System, marking the company's entry into the motion-picture and digital production market. Video professionals have praised the camera's excellent video quality performance, mobility, durability and expandability, all thanks to its modular design and its compatibility with Canon's range of EF and EF Cinema Lenses. The new EOS C500/EOS C500 PL will be based on the same advanced platform, adding support for 4K RAW video capture and 4:4:4 sampling during 2K capture.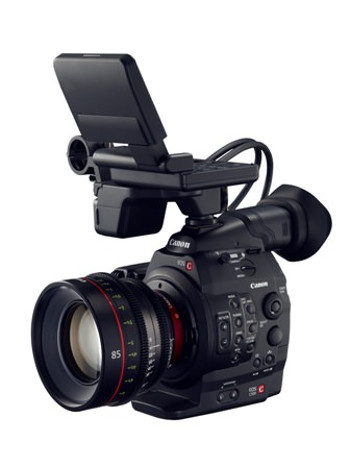 Canon EOS C500Supporting next generation 4K-resolution video capture and RAW data output, Canon maintains the EOS C500/EOS C500 PL will achieve exceptional video results without any loss in quality. The camera's uncompressed 4K output is designed to unleash the full potential of Canon's premium range of EF Cinema Lenses, combining with Canon Log Gamma, which delivers the high-quality video and wide exposure latitude required by digital cinematographers.

The video output should deliver rich colour and high compatibility with image processes such as chroma key compositing. Support for frame rates up to 120p in both 4K and 2K resolution will provide enhanced creative flexibility, enabling high-speed (slow motion) video capture in high resolution.

Pricing & availability:
The EOS C500 is scheduled to be available in October 2012, priced at €24,600 RRP inc VAT.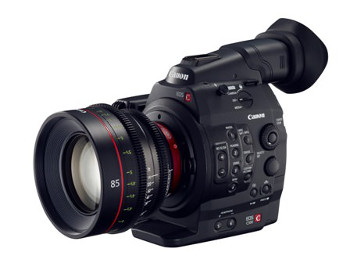 Canon EOS C500 FSL w LENS CN-E 85mmCopyright © 2012, DPNLIVE – All Rights Reserved