Roland DG will demonstrate their latest technology on 23/2/16.

Roland DG CreativeCentre Open Day
Tuesday 23rd of February 2016 is D-Day for Roland DG.  From 8am-4pm they will be holding a New Product Creative Centre Open Day in their Clevedon HQ.  They are launching the new VersaUV LEF-300, SOLJET EJ-640 and Texart RT-640. You can learn about these state-of-the-art products including new accompanying RIP software and see profit-driving demonstrations.
It is aimed at everyone in the print business and the line-up will include:

This is the latest, largest and fastest printer from the successful VersaUV LEF desktop series. The LEF-300 benefits from many new features that make customisation on an industrial level easier and more profitable than ever.
A large 770 x 330mm vacuum flatbed table for speedy object positioning and dual LED lamps for super-fast printing, the LEF-300 can be used to personalise virtually any item or substrate.
The LEF-300 desktop UV flatbed printer;
The XT-640 is Roland DG's latest addition to their Texart range of sublimation technology.
It has a print speed of up to 63m2/h and a wide colour range including Orange and Violet Texart inks; the XT-640 delivers exceptional productivity, excellent print quality and renowned reliability.
The EJ-640 is Roland DG's latest SOLJET printer;
It uses new EJ Ink supplied in 1ltr ink cartridges developed specifically for use with the EJ-640 to deliver economical running costs below £1 per m/sq. It is available in either dual CMYK or CMYKLcLmLk configurations and is a true high-production printer able to produce stunning quality graphics at stunning speeds.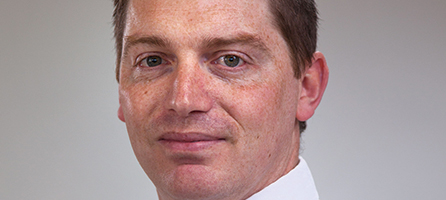 Mark Elvidge, print product manager, Roland DG (UK)Mark Elvidge is the Print Product Manager.  He will be on hand to demonstrate the workflow advantages of the new VersaWorks Dual RIP software which features both postscript and PDF RIP engines for superior file rendering and spot colour generation tools for quick and easy printing of white and gloss files. For Mac OSX users, Mark will also be demonstrating Rolandprintstudio which is a RIP and print management software for Roland DG machines.
As well as Mark, there will be other business managers on hand to show you the new products and their new technology.  There will be demonstrations and training courses and you can see the RolandCare support centre in action.
In addition, you can see the Creative Centre which will show collection of creative works from top Roland artists and craftsmen from around the world.  Everything on display will be created using Roland DG technology - from surfboards, beer pumps, guitar wraps and mini motorcycles to custom-printed suits, Russian dolls and arcade machine wraps we have it all.
Entry is free.  All you have to is enrol. For more information and to register CLICK HERE.