French label producer scoops prestigious French Label Award.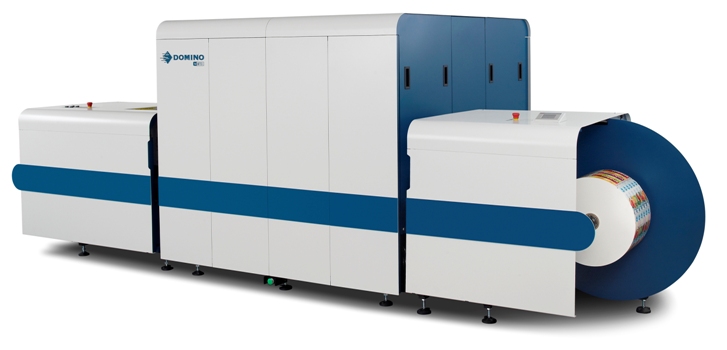 Domino - N610i digital colour ink jet label press
Domino Printing Sciences' N610i digital colour ink jet label press has enabled French adhesive label printer QRT Graphique to win its second French Label Award (Les Trophees de l'Etiquettes, organised by Etiq & Pack magazine). This year, the company won the award in the 'Food' category after taking the top prize in the 'Non-food goods' category in 2014.
Christophe Quirantès, QRT Graphique's Commercial Director, commented: "We are delighted to have won an award in the prestigious Les Trophees de l'Etiquettes. Exceptional print quality is extremely important to us and our customers, and this award is testimony that we are able to deliver to these high standards. Domino's N610i UV ink jet digital label press plays an integral part in this."
QRT Graphique invested in the four colour + white N610i digital ink jet label press option in 2013 to drive its short and medium run business growth. This was the first N610i to be installed in France.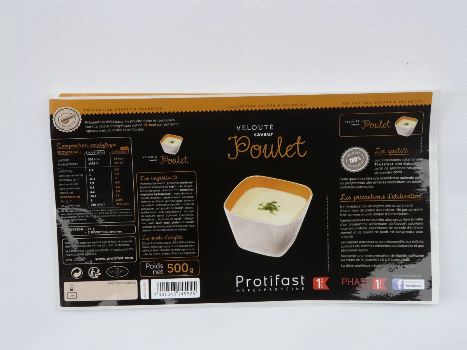 QRT 'Velouté de poulet Protifast Continued Quirantès: "The N610i is also enabling us to attract new customers, as UV inks produce a screen-printed likeness. It gives the impression of being thicker to the touch, and provides increased abrasion resistance compared to traditional printing. For this award, the judges were particularly impressed with the label's solid black colour and high gloss effect. There are a number of sectors where these qualities are extremely important."
Domino's N610i, which was launched as a four colour (CMYK) or five colour option with opaque white in 2013, is now available in up to seven colours, including orange and violet. Central to the appeal of the N610i, is the opaque digital white, which delivers a silkscreen-like finish and provides high opacity white when printing at 50 metres (164ft) per minute. The addition of orange and violet extend the achievable colour gamut - allowing up to 90 per cent of the standard Pantone® range to be delivered.
The annual French Label Awards took place alongside the Digital Label Forum, which was also organised by Etiq & Pack, was held on 26th March in Paris. Six categories that include 'Food', 'International', 'Non-food goods', 'Best variable data use', 'Beauty' and 'Wine', were judged by Andy Thomas (Labels & Labeling magazine), Christophe Perrot (UNFEA union), Wolfgang Klos Geiger (previous owner of Narrow Web Tech magazine) and freelance journalist John Penhallow.
For further information on Domino, please visit www.domino-printing.com
Press release by AD Communications on behalf of Domino Printing Sciences
You can Tweet, Like us on Facebook, Share, Google+, Pinit, print and email from the top of this article.