Designed to offer a variety of packaging solutions from one central supplier.
---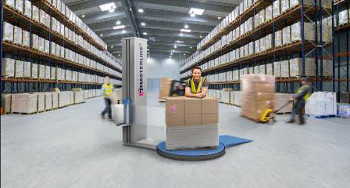 Catalogue Front Antalis UK has produced a new 28-page easy reference guide to its packaging product range, aimed at printers and office supply dealers looking to source a variety of packaging solutions from one central supplier.
The guide includes corrugated cartons and boxes, a variety of tapes which can be overprinted and a range of protective postal products such as postal bags and tubes. Other packaging products covered in the guide include cushioning and void fill, hand and machine strapping equipment as well as automated and semi-automated packaging machinery.
Among the extensive range of products displayed in the guide, include well established brands such as Jiffy, 3M, Sealed Air and Vibac, alongside Antalis' own branded range of Masterline products.
Karl Ladley, Packaging Marketing Manager commented: "Part of the strength of Antalis as a supplier is our ability to provide our customers with a broad range of products that span all forms of print media and substrates as well as a wide range of complementary packaging solutions. This guide can help our customers easily choose the best packaging solution for their needs, all from one reliable source."
To find out more information about the packaging range, and to obtain a copy of the easy reference guide, please contact Antalis on 0044 (0) 870 607 9014.
www.antalis.co.uk
Follow us on Twitter - @DigiPrintNews
Like us on Facebook www.facebook.com/DPNLive - (click the 'LIKED' button/top of page as well)
Copyright © 2014, DPNLIVE – All Rights Reserved.