Must See 'Ems Awards with New Technology Innovations for Print Businesses.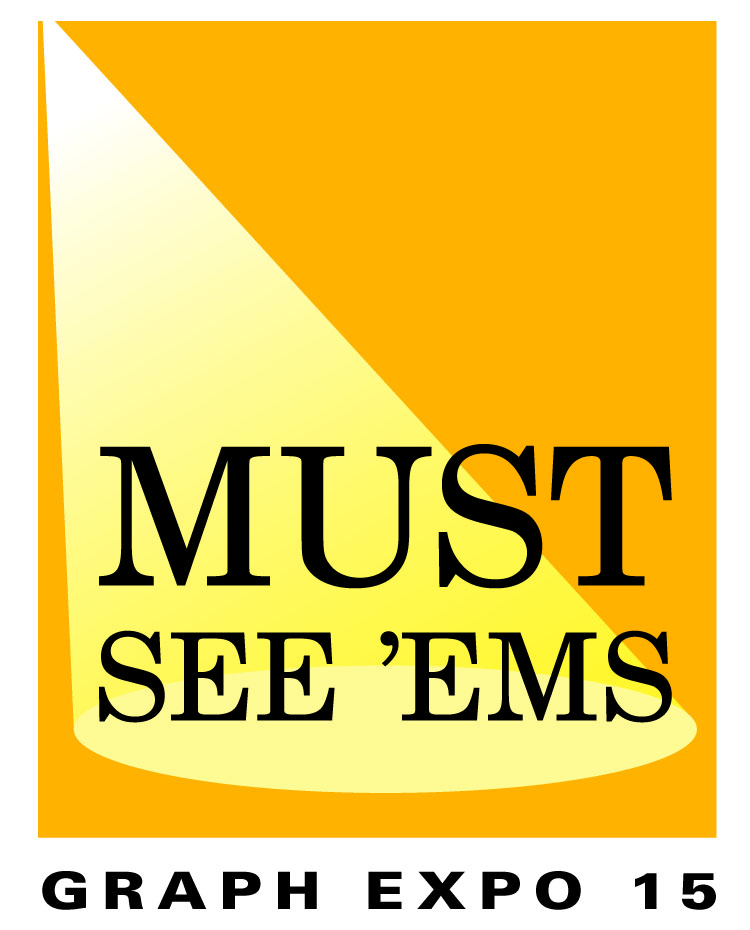 2015 contest recognizes advanced Fiery innovations, integrated MIS automation and inkjet inks in EFI's fifth consecutive year as the top Must See 'Ems honoree
EFI™ earned nine awards this year in the annual Must See 'Ems graphic arts technology competition – the most presented to any company this year. The Must See 'Ems competition recognizes the most compelling new products to be presented at North America's largest annual graphic arts trade show, Graph Expo.
This year, EFI received three times more Must See 'Ems awards than any other vendor. This is also the fifth consecutive year that EFI has earned the most Must See 'Ems Awards. EFI's awards recognize EFI Inkjet, Productivity Software and Fiery® products that print service providers can use to drive higher production efficiency and increased productivity while developing new revenue opportunities.
EFI's history of award-winning product innovation helps customers optimize their production operations. One customer, Los Angeles-based Colour On Demand Printing, benefits from using several EFI technologies that have received Must See 'Ems Awards over the past five years.
"EFI helps Colour OnDemand Printing address productivity, automation and high-quality imaging challenges in nearly every aspect of our digital printing operations," said Color OnDemand President Ray Benjamin. "The Fiery DFE, Pace MIS and VUTEk inkjet graphics production technologies we have from EFI make us much more competitive with an integrated, end-to-end digital production workflow. We partner with EFI because they are the only technology company in the graphic arts that delivers that full range of best-in-class products. They help us be efficient and delight our customers."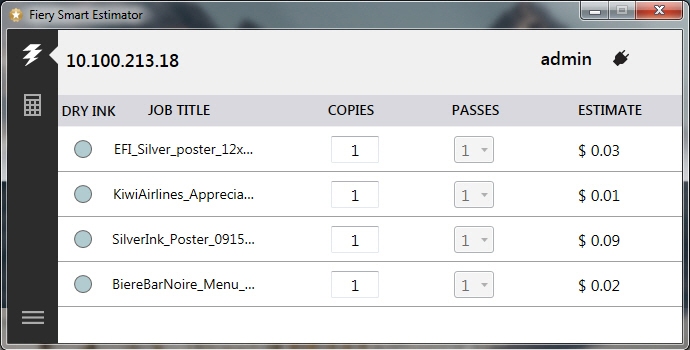 Fiery Smart Estimator See the newest advancements at McCormick Place
EFI's 2015 Must See 'Ems Award-winning products, with categories shown in parenthesis, include:
EFI Fiery Smart Estimator for Specialty Toners (Sales and Order Entry)
EFI Fiery Job Parallel HyperRIP Technology (Prepress and Premedia)
EFI Metrix® Layout Engine for EFI Pace™ Software (Prepress and Premedia)
EFI Fiery CMYK+ Technology (Color Management and Quality Control)
EFI DirectSmile Cross Media Software, version 7 (Variable, Transactional and Multi-Channel)
EFI SuperDraw Ink (Pressroom: Wide-Format)
EFI VUTEk® H2000 Pro Clear Ink (Pressroom: Wide-Format)
EFI PrintFlow® Software for Packaging (Management Systems)
EFI Fiery Final Fix Software (The Future of Print).
"We have been fortunate to win 44 Must See 'Ems Awards during our five-year streak as the leading technology provider in this highly respected competition, and I believe it reflects something very positive about EFI's culture as a customer-focused developer of leading-edge products," said Ghilad Dziesietnik, EFI's chief technology officer.
EFI is exhibiting in booth 1902 at Graph Expo 2015, which takes place September 13-16 at McCormick Place in Chicago. For more information about EFI products, visit www.efi.com or contact 800-875-7117.
Press release by EFI
You can Tweet, Like us on Facebook, Share, Google+, Pinit, print and email from the top of this article.