HP PageWide XL 8000 printer receives 2016 iF Gold "Best of Best" design award.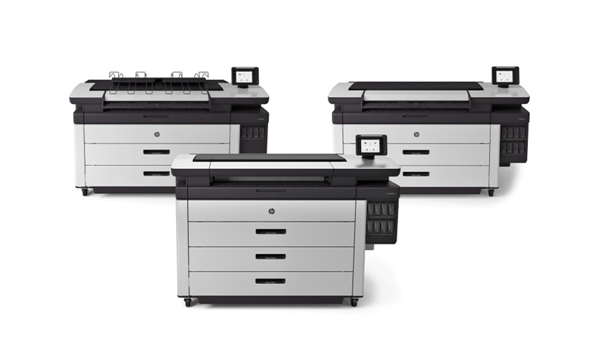 The HP PageWide XL printer portfolio
It's nice to be rewarded for creativity, so HP must be chuffed that its HP PageWide XL 8000 Printer has received a prestigious 2016 iF Gold "Best of Best" Design Award, one of just 75 Gold winners out of a record 5,300 entries.
It's the second year in a row that it has won an iF Design Award for its large-format printing technology, with the HP DesignJet T3500 Printer awarded for outstanding product design in 2015
A jury of 58 high-profile international experts evaluated the 2016 entries, with the official jury statement applauding the industrial design of the HP PageWide XL 8000 Printer. They highlighted, in particular, that every key element of the printer clearly visualizes its function and thus enables users to maximize efficiency. Design features like the ink cartridges are not hidden away, unlike with similar products, and are a key visual element, enabling quick access to this often – replaced component.
HP said that these same product features praised by the iF Design Award judges are offered across the commercially available HP PageWide XL printer portfolio, including the HP PageWide XL 4000, 4500 and 8000 Printers, both colour and black and white.  Additionally, the now award-winning, flagship HP PageWide XL 8000 Printer boasts up to 50 per cent savings in total production costs, delivering high-end production printing at very high speeds.
Introduced in April 2015, the HP PageWide XL large-format printing portfolio was developed to enable reprographic houses, print service providers, enterprise central reprographic departments, and print corners to produce computer-aided design drawings, with geographic information system maps, point-of-sale applications and posters.
You can Tweet, Like us on Facebook, Share, Google+, Pinit, print and email from the top of this article.
Copyright © 2016, DPNLIVE – All Rights Reserved.