Mimaki offers the best for Less this autumn.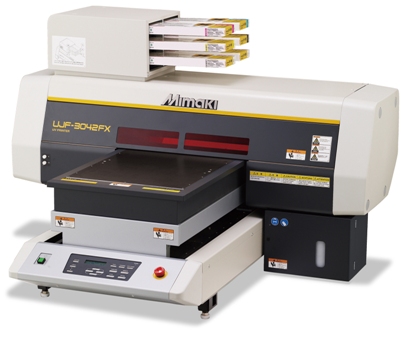 Mimaki's UJF-3042FX A3 flatbed LED UV printer benefits from a retail price of £14,995 this autumn.Like many other companies, exclusive UK and Irish Mimaki distributor, Hybrid Services has announced an attractive price promotion on key product lines to run throughout the autumn and into the festive season. The Mimaki CJV150 range of printer/cutters enjoys savings across the board, with the most popular 1.3m model; the CJV150-130 available for just £9,995 + VAT during the promotion. The Mimaki UJF range of A3 and A2 flatbed LED UV printers also will see savings of up to £3,000 - with the A3 UJF-3042FX subsequently retailing at only £14,995 + VAT.
National Sales Manager, sign & graphics for Hybrid, John de la Roche states,
"Autumn is traditionally a busy period for print providers and sign makers, so we're encouraging companies to consider their investment plans now in order to benefit from faster, more productive and more versatile technology that can assist their workflow."

"The 1.3m CJV150-130 is a core product in Mimaki's sign and graphics line-up and offers markedly greater productivity than the next best printer in its class," he continued. "With Mimaki's intuitive and easy to use RIP and cutting software, companies will find it simple to upgrade to the latest print and cut kit."
Mimaki has said that its UJF Series has defined the small format flatbed market with vast global sales making it the world's most popular flatbed printer and Hybrid's National Sales Manager, industrial products, Stuart Cole is keen to ensure a broad range of companies get to appreciate the benefits of the systems. "Mimaki's LED UV technology has fundamentally improved the way companies operate," he suggests. "Evolving from pad or screen printing to a digital workflow dramatically cuts costs, adds innumerable new product lines and generates additional revenue streams."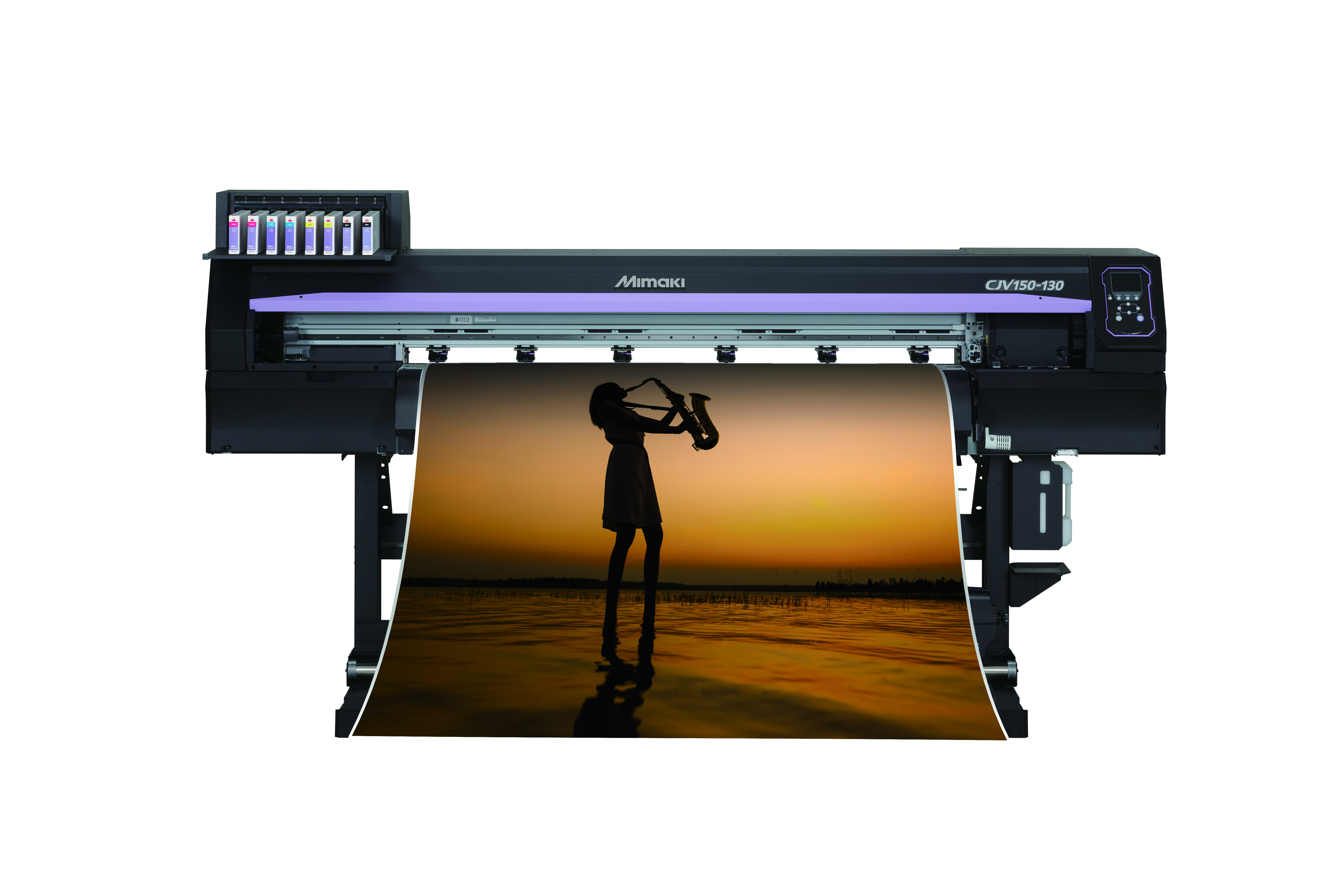 The Mimaki CJV150-130 printer/cutter retails at just £9,995 this autumnWith customers in markets that include promotional products, manufacturing, packaging prototyping, industrial, signage and many more, the UJF's has been billed as having the versatility to lends itself to forward-thinking businesses seeking the edge over their competition.
"The Mimaki UJF offers class-leading speed, unbeatable quality, low running costs and almost limitless possibilities in terms of what can be produced with it," concluded Cole. "The savings on offer this autumn make it even more attainable, so we anticipate a strong uptake in the run up to Christmas."
Available through Hybrid's network of authorised resellers, both product ranges enjoy discounts of up to £3,000 depending on the specific model, with offers available until 24th December 2015.
For further details see www.led-uv.co.uk or www.cjv150.co.uk or call Hybrid on 0044 (0) 1270 501900.
You can Tweet, Like us on Facebook, Share, Google+, Pinit, print and email from the top of this article.