Exhibition to also serve as EMEA premier of

new SAi FlexiPRINT HP Edition software.
---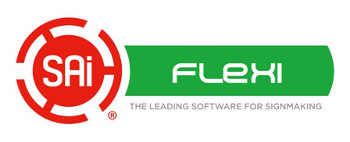 SAi Flexi Logo SA International (SAi) has confirmed that it will be running an exclusive at-show promotion for FESPA Digital 2014 visitors, which will enable sign and large format users to benefit from a free 30 day subscription to its print and signmaking software, Flexi.
---
The company's recently-launched subscriptions initiative – which offers new cost-control opportunities for sign and large format users – and its announcement that the SAi FlexiPRINT software has been selected by HP for its latest Latex printer solutions are just two of the other highlights from the company as it heads to Munich.
SAi's Flexi and Flexi Design software is now available to signmakers and large format print providers via monthly subscription and cloud-based downloads. The purpose of this is to allow customers to eliminate a major capital investment and incur a low operational cost. It means they will always benefit from having the latest updates. Subscribers can also take advantage from the Cloud window that links locally-installed software to the Cloud to enable file storage, image sourcing and other web-based services.
The new subscriptions initiative has been rolled out by SAi to enable a broader base of companies to utilize the benefits of Flexi and Flexi Design software in order to streamline their production and offer increased quality signage to customers.
Exclusive At-show Promotion of SAi Flexi
SAi will be distributing 500 exclusive vouchers that will give users 30 days full use of the company's flagship Flexi software, which offers a design, RIP and print-to-cut workflow. FESPA Digital visitors simply need to collect a voucher from SAi's stand (B2-120), which is printed with a unique code that entitles recipients a month's access to the feature-rich Flexi software.
EMEA Premier of SAi FlexiPRINT Software for latest HP Latex Printers
FESPA Digital will also serve as the EMEA introduction of the new SAi FlexiPRINT Software for HP's latest Latex devices – the HP Latex 310 and 330 Printer solutions. The new printers are bundled with SAi FlexiPRINT HP Basic Edition software, designed to offer user-friendly functionality both to companies just entering the large format market, as well as existing small-to-medium sized sign businesses.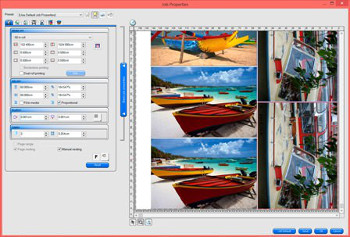 SAi Subscriptions Flexi Job properties SAi FlexiPRINT is an established package featuring fast and easy-to-use native PDF RIP software. With a suite of image manipulation features, SAi FlexiPRINT is suitable for sign shops and print and copy franchises looking for a flexible solution to meet their signage application needs.
Additionally, with SAi FlexiPRINT HP Basic Edition software, operators of the new HP Latex Printers have the benefit of automatic downloading of media profiles from the cloud-based HP Media Library which integrate directly with the printer settings.
For further information, please visit: www.ThinkSAi.com
Follow us on Twitter - @DigiPrintNews
Like us on Facebook www.facebook.com/DPNLive - (click the 'LIKED' button/top of page as well)
Copyright © 2014, DPNLIVE – All Rights Reserved.