Get up to £4,000 cashback with a Mimaki UJF printer this summer!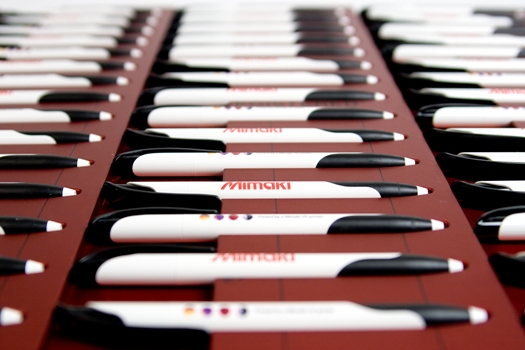 Promotional items printed on the Mimaki UJF series As it continues with its sizzling summer promotions, Mimaki's UK and Irish distributor, Hybrid Services is offering up to £4,000 cashback with the purchase of a Mimaki UJF flatbed LED UV printer until 28th August 2015.
The cashback offer is available on the full Mimaki UJF range, which prints direct to promotional items, gifts, point of sale, bespoke products, and much more, with £2,000 cashback on the A3 UJF-3042FX, £3,000 on the UJF-3042HG and £4,000 on the A2 UJF-6042.
Hybrid's national sales manager for Industrial Products – Stuart Cole explained the benefits to investing in the award winning LED UV desktop printer range; "Mimaki has a strong Industrial Products range, benefiting from the many financial and environmental advantages of LED UV technology. It's vital that any investment made in a UV curing printer is made with one that uses future-proof technology - and Mimaki's LED UV printers are as cutting edge as they come."
"The benefits of LED UV technology, compared to traditional metal-halide curing printers, include reduced costs, greater productivity, safer workplace and a significantly reduced impact on the environment," continued Cole. "Now, with the help of this incredible cashback offer, there's never been a better time to invest in the smaller format Mimaki UV range."
For further information about Hybrid Services Ltd and Mimaki products visit www.hybridservices.co.uk or telephone 0044 (0) 1270 501900.
You can Tweet, Like us on Facebook, Share, Google+, Pinit, print and email from the top of this article.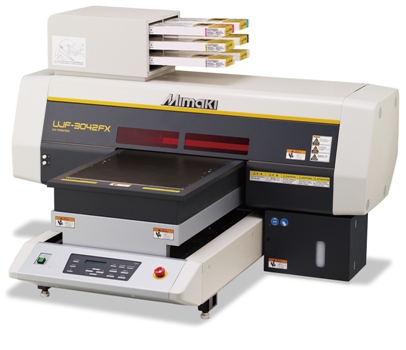 Mimaki UJF-3042FX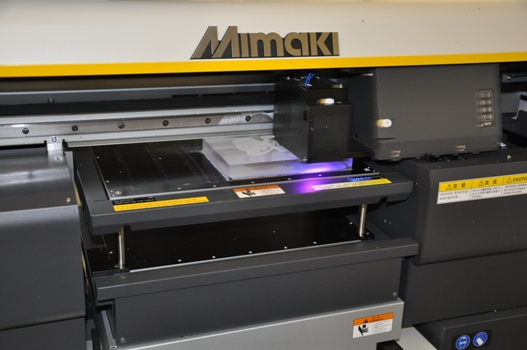 Mimaki UJF-3042FX