Ellen Neuman
January 17th, 2012
---
I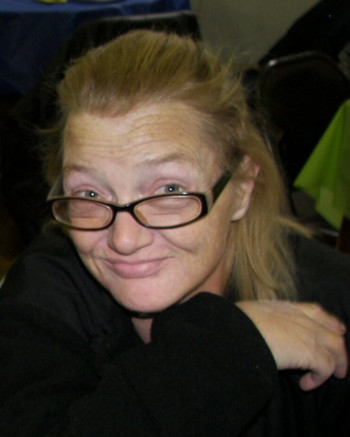 Ina Marie Fiolana Marie Fiola died on Monday, January 16, 2012 in Hollywood, Florida after a long and difficult illness. She was 47 years old. Born May 1, 1964 in Connecticut, Ina was the daughter of Agnes Harlow Brown and the late Terrance Brown. She was raised in Maine.
A longtime resident of Sullivan County New York, Ina worked in several area hotels as a waitress.
She is survived by her life partner, Peter J Kreiter of Monticello; her beloved daughter, Angela R. Fiola & her fiancé Patricio Diaz of Hallendale, Fl; her grandchild & namesake Inella Maria Diaz of Hallendale, FL.; her mother, sisters & brothers, nieces & nephews of Turner, ME.; her former husband William Fiola of North Miami, Fl and many dear and loyal friends all over the world.
Ina was a lifetime Girl Scout, a giver to everyone and anyone in need. She was the kindest, most genuine human being to ever grace this planet. Her smile was sweet and warm. Her eyes twinkling; a pale blue as true as the friendship she offered to all who crossed her path. She loved without boundaries, cared without reserve. She smiled through years of pain and suffering, never giving up, never allowing defeat to enter her life, even through her darkest hours. She set a standard of strength and fortitude as she faced her demons with dignity.  Her courage was brilliant, her manner humble and pure.  Ina's place at the table of life will never be filled for she is irreplaceable.
Arrangements are being made by Boyd/Paciera Funeral Home, Hollywood, FL. Cremation at the convenience of the family.  Memorial Service and burial in St Peter's Cemetery, Monticello, New York will take place at a future date. Memorial contributions may be made to Catskill Dialysis Center, 139 Forestburgh Rd, Monticello, NY 12701 (845) 796-3300