Young Signmaker of the Year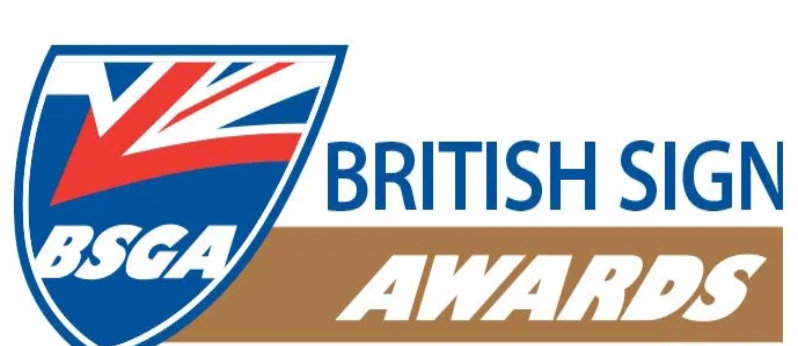 BSGA
Roland DG is to sponsor the Young Signmaker of the Year category at the 2017 BSGA British Sign Awards for the third time, demonstrating the company's support to the next generation of print industry professionals.
Organised by the British Sign and Graphics Association (BSGA), the British Sign Awards are designed to celebrate the work of sign businesses in the UK, recognise achievement and reward excellence. The winners of a total of 15 awards, covering every aspect of sign making, will be unveiled at a gala lunch and presentation ceremony at the Athena Events Centre, Leicester, on Thursday 9th November 2017.
The Young Signmaker of the Year category rewards deserving sign makers under the age of 25, who are making an outstanding contribution to the UK sign industry through innovation, creativity or dedication. Business owners and managers within the sign industry were invited to nominate talented apprentices and employees for the award.
Speaking about the BSGA British Sign Awards 2017, Rob Goleniowski, Head of Sales for UK and Ireland, said: "For the third consecutive year, Roland DG is proving its commitment to the future of the graphics industry by sponsoring the Young Signmaker of the Year award. The sign industry isn't just about learning a trade for apprentices and young employees – it's about inspiration, creativity and above all learning skills that will last them a lifetime.
"I'm sure, as with every year, it will be a tough competition with some fantastic entrants. Apprentices are the future of the sign business; and it's their innovation and passion that will continue to push the industry forward."
Roland DG's dedication to the development and education of the print industry is underpinned by its renowned Roland DG Academy, which offers a wide variety of quality courses – from introductory sessions, through to specialist vehicle wrap and UV print tutorials. With a focus on developing the skills of those operating in the print industry, increasing their profits, and streamlining processes, Roland Academy courses are an invaluable learning experience for any print business.
For further information about the British Sign Awards, please visit: http://britishsignawards.org/