JV33 goes that 'extra mile' for company.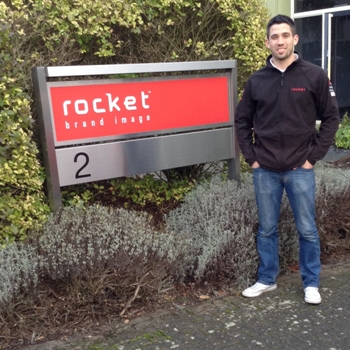 Rocket Graphics Print Manager Kevin Fiskin UK based Rocket Graphics has added a third JV33-160 to its already extensive print capacity as it gears up for further expansion following what the company described as a positive year of new growth and new staff in place.
The company is located in Watford and produces an extensive range of large format digital production of branding and signage for events, exhibitions and retail as production director, Phil Eames explains; "We work hard here at Rocket. We have many jobs with a 24 hour turnaround and we run our printers continuously, day and night. Our Mimaki JV33s are a real asset in this sense as they feature an Uninterrupted Ink Supply System (UISS) allowing switching between two cartridges of the same colour automatically, giving us long unattended print runs overnight. It doubles our productivity without doubling our staffing costs, which makes great business sense."
Rocket's team is known for having a fluid and flexible approach to how it operates and embraces the challenges of working with diverse customers, both at home and abroad. It was after securing a high profile print contract in the USA that prompted Rocket's investment in a third Mimaki JV33; "We added a third Mimaki to our portfolio in order for us to complete a large job in America, whereupon we printed graphics for a very large sector of the exhibition," added Eames. "We sent a team of installers out there to ensure a smooth transition from production to display and we even shipped one of our Mimaki JV33's along too in case there were any last-minute changes to be made. We like to go the extra mile for our customers, and the Mimaki certainly went the extra mile with us!"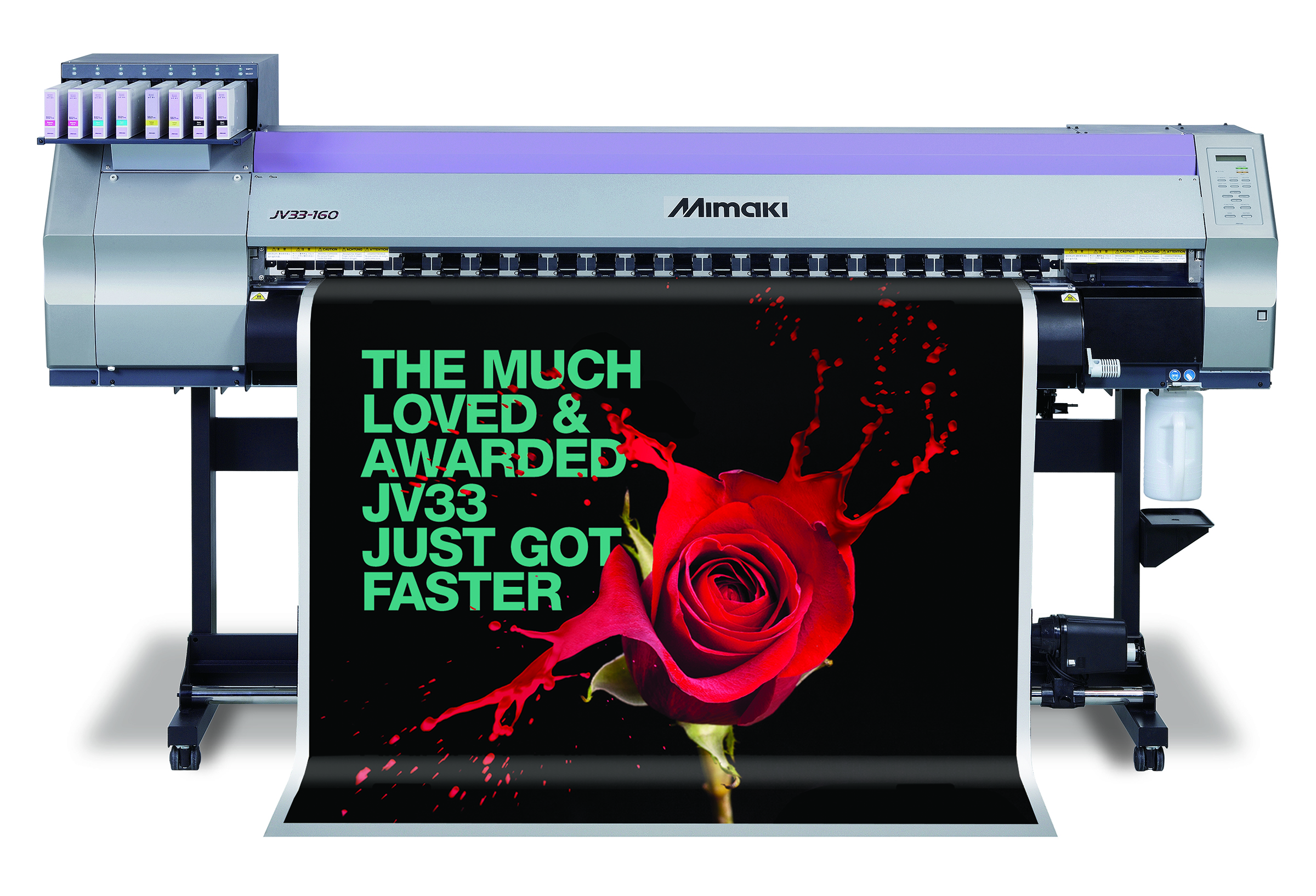 A third Mimaki JV33 has been installed at Rocket Graphics Mimaki reseller, Granthams Graphic Technology supplied and installed Rocket Graphics' JV33 and provided support in shipping the printer to the USA and back as part of the campaign, as general manager, Kirsty Reader explained; "We have supplied Rocket Graphics with several Mimaki printers and have been their consumables partner for some time, so it's natural to want to assist them wherever we can. They have great vision and are attracting some big contracts and we wanted to share our knowledge and expertise of the printing industry – and Mimaki printers more specifically, to help them get the best out of their business."
For further information about Rocket Graphics visit www.rocketgraphicsltd.co.uk or to contact please telephone 0044 (0) 1923 230430 or email: - This email address is being protected from spambots. You need JavaScript enabled to view it..">This email address is being protected from spambots. You need JavaScript enabled to view it..
For information about products and services from Granthams Graphic Technology visit www.granthamsgt.co.uk or telephone 0044 (0) 1722 250207.
Details of Mimaki's full product portfolio can be found through exclusive UK and Irish distributor, Hybrid Services Ltd at www.hybridservices.co.uk or telephone 0044 (0) 1270 501900.
You can Tweet, Like us on Facebook, Share, Google+, Pinit, print and email from the top of this article.
Copyright © 2014, DPNLIVE – All Rights Reserved.