At £6,995/€8995, delivers value and peace of mind.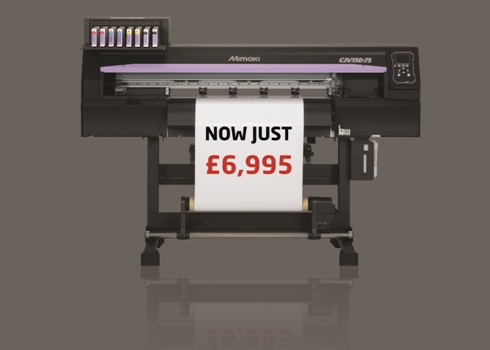 The Mimaki CJV150-75 is offered at just £6,995+VAT for a limited period
Exclusive UK and Irish Mimaki distributor, Hybrid Services Ltd has announced that it is offering a promotional price of just £6,995(€8995) on the new Mimaki CJV150-75 integrated solvent printer/cutter through its authorised reseller network. Included in the deal on the 810mm wide machine is a two year Gold warranty and a free starter pack comprising over 3.5 litres of ink as part of a promotion due to run until the end of July 2015.
"The CJV150-75 is 'entry level' in size only," said national sales manager, Sign & Graphics at Hybrid; John de la Roche. "A combination of unparalleled speed and print quality set it apart from alternative printer/cutters, delivering vastly greater productivity, with easier usability and powerful features."
"Companies looking to make their first step into wide format printing, or to upgrade their old eco-solvent machine will find the Mimaki a breath of fresh air. As equally geared to providing a versatile and inexpensive to run printer for the start-up company or a hugely capable workhorse for more experienced installations – the CJV150-75 takes it all in its stride."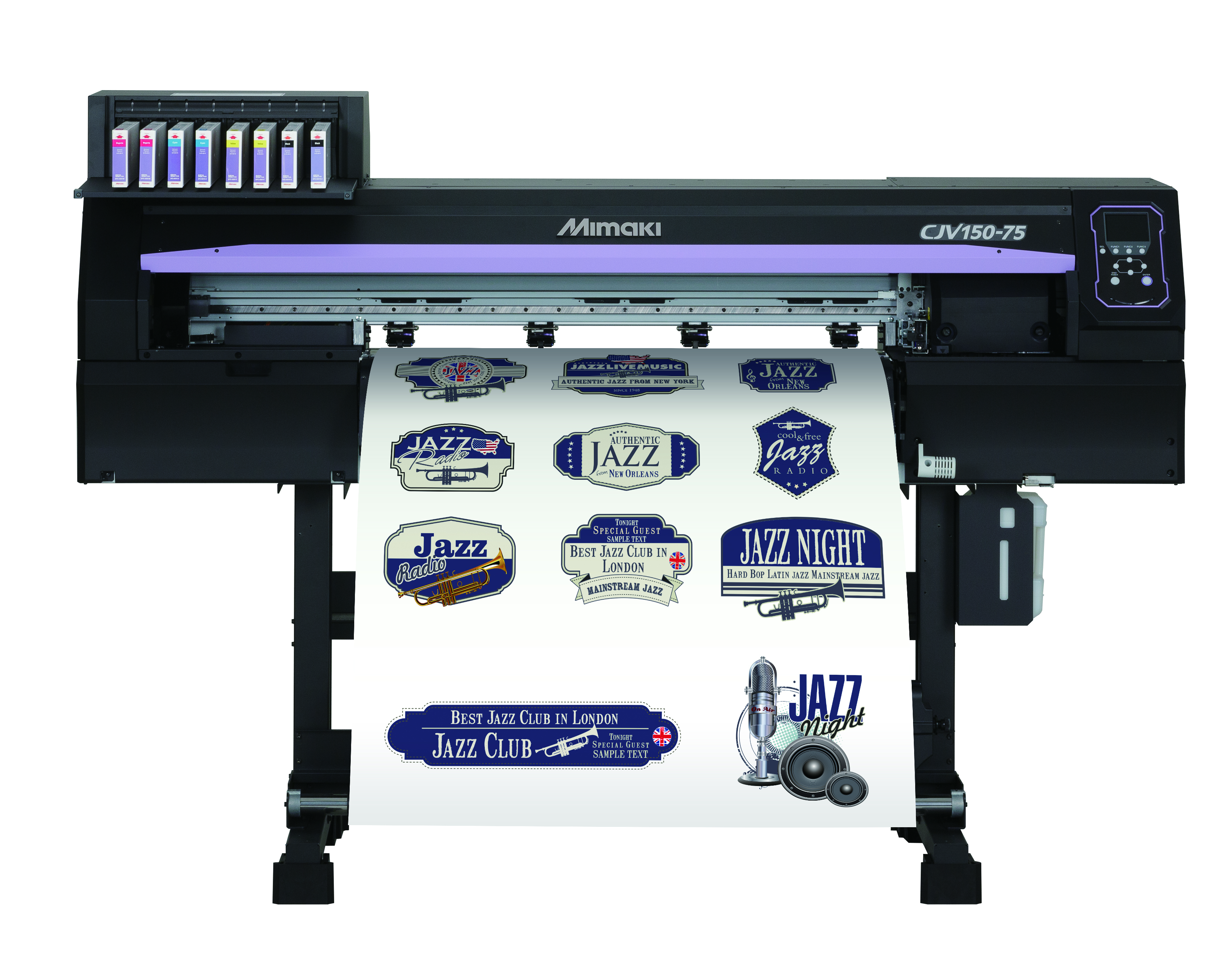 Capable of printing metallic and white ink the CJV150-75 is a productive and creative printer/cutter Hybrid was keen to highlight out that it offers significant performance gains over its predecessor and other printer/cutters, and is ideal for producing signage, vehicle graphics, banners and point of sale printers as well as stickers, decals and labels with its integrated – and unique – die cut feature. Additionally, another feature pointed out was the marginally greater media width, something Hybrid said sets it apart from other similarly sized units in its sector as it is able to accept material to deliver industry standard sized pull-up banners. "The ability to run 800mm wide material through the Mimaki means customers can add more revenue streams to their business," added de la Roche. "A printer at this price that delivers so many different applications is an invaluable asset for any signmaker or print business. The two year warranty ensures complete peace of mind, and the starter ink pack enables customers to effectively print hundreds of metres of jobs for the cost of the media alone."
Customers looking to take advantage of this offer can view the new Mimaki CJV150 range through their authorised reseller or by contacting Hybrid on 0044 (0) 1270 501900. Further information can be found by visiting www.hybridservices.co.uk/promo
You can Tweet, Like us on Facebook, Share, Google+, Pinit, print and email from the top of this article.