NHSBSA to secure millions of prescriptions with Xerox.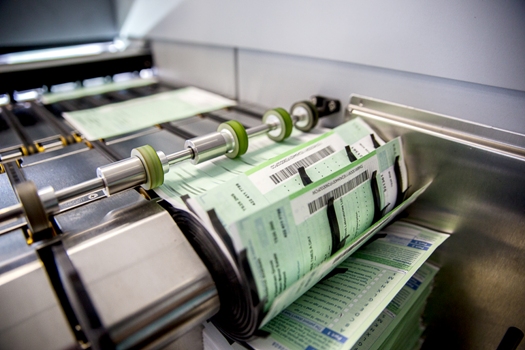 Xerox NHS - millions of secure and non-secure business forms, including prescription pads, dental forms and operational forms will be printed by Xerox
The UK's NHS Business Services Authority (NHSBSA) has awarded Xerox a three year, £40 million contract to manage the production and printing of millions of secure and non-secure business forms, including prescription pads, dental forms and operational forms, for the NHS (National Health Service) in England and Wales.
The deal means that over the course of the next three years, Xerox will be responsible for printing 800 million prescription forms annually. For this purpose, Xerox – in partnership with Adare, (a leading provider of global Marketing and Secure Communication solutions) – has established a secure printing site, complete with secure printing facilities, dedicated to housing and mass-producing these forms.
The contract was awarded through the Crown Commercial Service (CCS).
Brendan Brown, head of service – NHS help with health costs, EHIC & contact centre services at the NHSBSA, explained: "When dealing with secure documents it's important to closely monitor their progress from conception to delivery. As a result we needed a service that ensures zero disruption to the provision of clinically critical NHS forms, coupled with careful consideration of security and time efficiency. Xerox provides exactly the expertise we need."
The new contract is set to assess and optimise the way these standard documents are printed and handled internally, and will look to identify new ways to transform the NHS' document supply chain, removing duplicate business processes and securing savings in cost and time.
Where appropriate for the non-secure services, this will include migrating processes to a digital format in order to support the wider NHS in its drive for further digitisation and workflow automation in years to come.
"The goal of the healthcare community is to care for people. By combining our heritage of innovation, technology and decades of healthcare expertise we're supporting a growing need in the healthcare market to introduce efficiencies and transform the experience to improve patient care," said Darren Cassidy, managing director, Xerox U.K. "This contract is about understanding the specific needs of the health service and working together with the NHSBSA to manage productivity and security concerns. While initial roll-out looks solely at printing paper documents more efficiently, we look forward to identifying new ways to transform the NHSBSA's document supply chain."
http://www.xerox.co.uk/
You can Tweet, Like us on Facebook, Share, Google+, Pinit, print and email from the top of this article.
Copyright © 2015, DPNLIVE – All Rights Reserved.