---
It appears that the Greek 'contagion' effect is beginning to prove a fact as both Dublin and Madrid feel the fall-out of the stalemate being played out in Greek politics.
---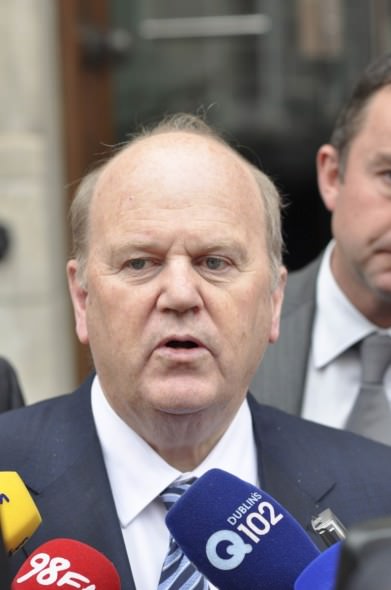 Mr_noonanIrelands Finance Minister Michael Noonan said this week that a long promised return to the bond market could be jeopardised by events in Greece.Mariano Rayoy, Spains Prime Minister also warned that his country faced being frozen out of the markets as his country paid nearly 50 per cent more to borrow in an auction of €2.5bn of bonds this week.
They carried an average yield of 4.375 per cent, compared to the last auction in April where the average was just 2.89 per cent.
Mr. Noonan's remarks are in stark contrast to his recent comments a few months ago that Ireland would be able to return to the markets and avoid another bailout.
His other 'about turn' was on growth forcasts.Only two months ago he said that Ireland's economy could take off 'like a rocket' next year.
Well the Irish Central Statistics Office had other news for him! It confirmed that the trade surplus fell sharply for the second month in a row from €3.6 billion the previous month down to €3 billion in March.
Simply put, imports are rising quicker than exports and are a serious sign that the eurozone crisis is taking its toll on the Irish economy.
Considering that exports were the only real growth sector of the Irish economy this has to be worrying news for the Irish government.
With so much uncertainly in Europe now who's next to feel the Greek 'contagion' flu?
Copyright © 2012, DPNLIVE – All Rights Reserved