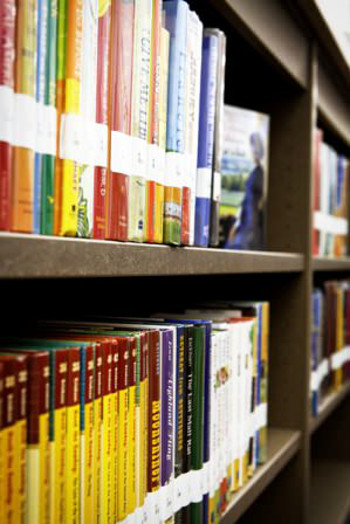 HP is creating a 'Digitally Printed Book Store' on its stand (T855) at the London Book FairHP plans to create a digitally printed book store at the London Book Fair (April 16th-18th) to display the range of digital publications achievable with its technology. The stand (T855) will feature real-life examples of personalised, full-colour children's books, high-quality specialist publications, educational books, scientific and medical journals and novels. For HP, the purpose of these examples is to showcase its portfolio of Inkjet and Indigo presses which provide a technology suitable for all areas of the book market.
Visitors to the show will hear how HP believes its digital print technology can benefit publishers beyond the end product, such as reducing business risks and costs in the supply chain thanks to cost-effective short runs and providing fast time-to-market with print-on-demand.
"Digital printing has opened up new opportunities in everything from versioned editions of textbooks, to personalised storylines, to the burgeoning self-publishing market," said Julia Cole, UK & Ireland marketing manager, HP Indigo, GSB. "The traditional 'long tail' of out-of-print titles has become a viable source of profit and affordable, short-run digital book production is now making the risks associated with publishing an author's first novel a thing of the past.
"Personalised and short-run products such as these are increasing demand for the traditional printed book at a time when there is a great deal of competition in the marketplace. As a result, it is predicted that by 2016, digital printing is to account for almost 28 per cent of books physically produced – compared with 17 per cent in 2011."
Many publishers are already taking advantage of the benefits of digital book production and exploring new ways to allow their customers to interact with their products with creative content and image personalisation.
A major UK publisher, HarperCollins joined forces with web-to-print specialists, Penwizard, to supply its customers with personalised books featuring one of HarperCollins's bestselling children's characters, Noddy. The books were personalised by customers online and printed by HP Indigo print service provider, Prime Group.
Claire Harding, brand and properties director, HarperCollins Children's Books added: "The feedback has indicated that we have attracted new customers and enabled a new generation of readers to enjoy Noddy's adventures. Our customers and their children have been very satisfied with their books."
An extensive collection of similarly unique, real-life examples of digitally printed books will be on the shelves of HP's Digitally Printed Book Store at the show. For more information about these products and HP's digital printing solutions for the publishing industry, you can visit stand T855 at the London Book Fair or log on to www.hp.com/go/graphicarts
More information is also available at www.youtube.com/hpgraphicarts
Copyright © 2012, DPNLIVE – All Rights Reserved