SAi announces new subscription-based EnRoute software packages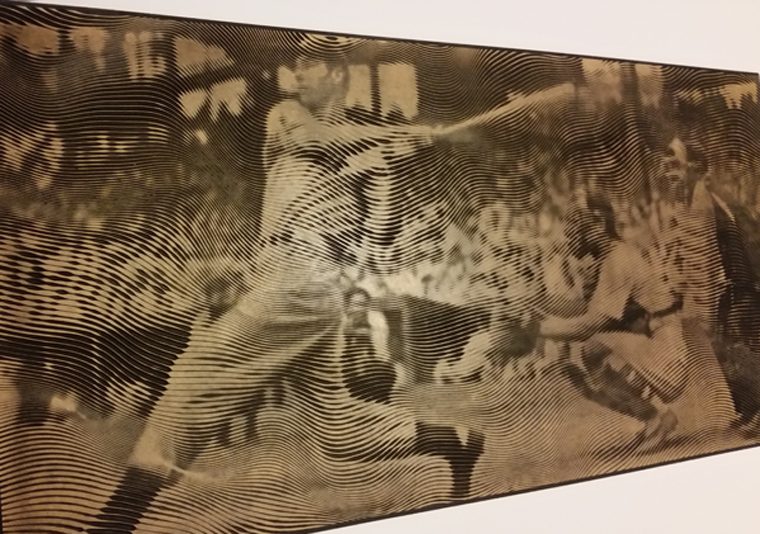 EnRoute Complete subscription users have access to EnRoute's full catalogue of features at a competitive cost including Rapid Picture that allows users to extend their portfolio with customized products
SA International (SAi) are a leading provider of software solutions for the professional sign making, wide-format digital printing and CAD/CAM for CNC machining industries. They have announced that they have extended their popular subscription-based model to three newly-created EnRoute packages.
The feature-rich software solutions - EnRoute Complete, EnRoute Designer and EnRoute Fabrication – enhance CNC cutting capabilities for CAD/CAM users and have been specifically created to meet the varying requirements and budgets of these customers.
Based on the popular subscription model of SAi's Flexi signmaking software, the new three-tier EnRoute offering ensures greater flexibility and cost control for users by enabling access to the exact productivity and design tools desired. Customers have the option to pay by either monthly or yearly subscription.
Further added-value benefits
Subscribing to software also presents additional advantages for users by ensuring instant access to the very latest updates ahead of the full product releases – and without incurring upgrade fees. EnRoute Complete, EnRoute Designer and EnRoute Fabrication each include on-demand online movies* that provide insightful explanations of the software's various production attributes; all packages are also available in more than a dozen languages.
"The subscription option of our award-winning Flexi software continues to prove popular among users, so extending the multitude of benefits delivered by this model to the EnRoute community is a logical step," says EJ Nodurft, EnRoute Product Director, SAi. "Importantly, this move offers more choice for SAi's customers and puts them firmly in control of either purchasing EnRoute outright or acquiring it on subscription."
SAi's new subscription-based EnRoute packages comprise:
EnRoute Complete
Boasting EnRoute's full features and capabilities suite, EnRoute Complete is SAi's most comprehensive package and is priced at $89.95 per month with an annual commitment, or $99.95 a month for a month-to-month plan. The solution comprises all 2D and 3D CAD/CAM abilities, including 3D Surface Cutting and AutoToolpath of DXF files. Other features include the Component Creator to make notch parts that simply slide together to produce shelves and other objects, as well as the Model Stacker that can slice a mesh in any direction, automatically creating 2D slices for quick nesting and cutting.
EnRoute Fabrication
Specifically designed for plasma, waterjet and laser CNC machines within the metal fabrication industry, EnRoute Fabrication offers a haul of applications including the EnRoute 2D Drawing Tools for the simple creation of manufactured, decorative and graphic parts. The package also includes True Shape Nesting for optimized material usage and applies Kerf Compensation to accmoount for the material lost during the cutting process, allowing companies to enjoy greater financial efficiencies. EnRoute Fabrication is available at $39.95 or $49.95 for annual and monthly subscription, respectively.
EnRoute Designer
With access to certain tools and functionality** applicable to EnRoute Complete, EnRoute Designer offers a comprehensive yet entry-level priced option for users. Keys benefits include an affordable way to add extra licences, this allows multiple employees to use EnRoute Designer at the same time and secure greater time-efficiencies. Key elements include Simulation feature to review textures to rendered surfaces before committing to the design. This enables customers to view final production results prior to routing and to also create rendered views to show customers. The package is available at $29.95 or $39.95 for annual and monthly subscription, respectively.
For more information on each of SAi's subscription-based EnRoute packages, please visit www.enroutesoftware.com.
Alternatively, further details and pricing in other currencies is available by calling +1 801.478.1900 (for North America enquiries) or +32 2 725 5295 (for Rest of World enquiries).
*on-demand movies on available in English
**excludes output file creation
| | | | |
| --- | --- | --- | --- |
|   | EnRoute Complete | EnRoute Fabrication | EnRoute Designer |
| AUD | $99.95 / $109.95 | $44.95 / $54.95 | $34.95 / $44.95 |
| USD | $89.95 / $99.95 | $39.95 / $49.95 | $29.95/ $39.95 |
| EUR | €89.95 / €99.95 | €39.95 / €49.95 | €29.95/ €39.95 |
| GBP | £74.95 / £84.95 | £29.95 / £39.95 | £19.95 / £29.95 |