New, custom applications for digital print management.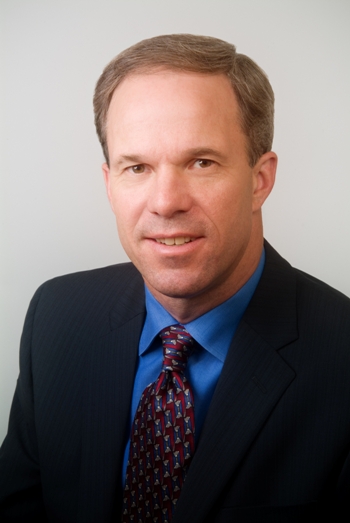 John HenzeDetails have been released by EFI as to how print service providers (PSP's) can develop customised solutions to automate and streamline their digital print production operations using the new EFI™ Fiery® API (application programming interface). Available now, companies can use the Fiery API to tightly integrate digital print operations with their existing IT framework to share data and eliminate job-prep process steps.
EFI went on to highlight how print service providers with in-house or contract developers can solve unique challenges with an API that leverages the Fiery digital front end (DFE) platform for the creation of web and native client applications. The Fiery API includes a modern Web app framework, provides session and user management tools and robust access security.
"Each Fiery DFE user's workflow is unique to his or her own business. To help those customers get the most out of their digital printing workflows, EFI is making the simple and easy-to-use Fiery API available to customers free of charge," said John Henze, vice president of marketing, EFI Fiery. "Our customers now have more power than ever before to create their own secure, robust and effective solutions to specific production challenges and opportunities."
DIY integration for streamlined, automated workflows
US-based ecommerce shipping technology and services business Endicia used the Fiery API to link its successful PictureItPostage online postage stamp printing and shipment service offering to the company's Fiery DFEs. Endicia handles thousands of PictureItPostage orders each day, and consolidating workflow steps helped the company grow its print volume from less than 100 jobs per day to a few thousand per day without any fulfilment errors.
According to Endicia Application Architect Patrick Farry, "Once a reviewer hits 'approve,' the whole process takes place automatically. The stamps are submitted to the Fiery print queue in a 100 per cent automatic process. We went from 11 process steps to one."
Flexible control for a multitude of features
The Fiery API allows EFI customers to interact with their Fiery servers from their own applications for Windows, Mac, iOS, Android and other platforms using familiar programming languages and development tools of their choice. Built on modern web-based technologies such as WebSockets that enable live, bi-directional interaction, the Fiery API adheres to the popular REST (Representational State Transfer) architectural style, allowing developers to conduct API commands with simple HTTP methods. Retrieving job log data from the Fiery DFE, for example, requires just a single line of code.
In-house applications connected through the Fiery API can incorporate EFI Fiery data, such as number of sheets, media size, media type, and user name. The integrated applications also can control job submissions, job action and print queue management, as well as retrieve live status of the DFE, printer consumables, and processed jobs with raster image previewing.
The Fiery API is licensed for free to print service providers for their own non-commercial use. Developers can verify their Fiery DFE is supported at http://bit.ly/1J4GmdT then go to http://developer.efi.com to and sign up to get a free Fiery API evaluation license. From there, users can jump start their development with sample code and Fiery API documentation.
For more information about Fiery Driven™ digital production printing, visit www.efi.com
You can Tweet, Like us on Facebook, Share, Google+, Pinit, print and email from the top of this article.
Copyright © 2015, DPNLIVE – All Rights Reserved.