---
One of the world's leading supplier of MIS (management of information system) and ERP (Enterprise resource planning) solutions for all types of printing and packaging businesses, EFI has announced that users of its Prinance and Printy software can now switch to the EFI PrintSmith platform at no cost. This upgrade is free for the same number of concurrent users and eligibility applies to those companies paying maintenance contracts for software.
---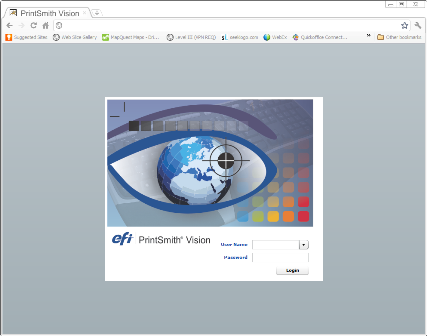 PrintSmith VisionEFI PrintSmith is designed to be a single site solution for smaller print companies such as copy shops, offset print shops and on-demand digital specialists, and is an automated workflow system which has been developed to help businesses become more efficient and profitable.
Steffen Haaga, director of European sales for EFI Productivity Software, stated that the offer demonstrated a strong and long-term commitment to their existing Alphagraph customers. He added "We also have our higher-end Pace and Monarch solutions available at a significant discount for the larger Prinance customers that are looking for a more robust architecture and solution."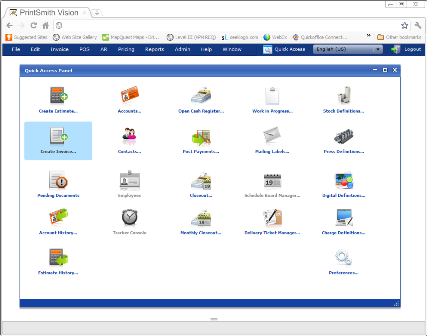 PrintSmith Vision-QAccessUsers also have the option to remain with Prinance and Printy with development and support continuing from EFI, although the company anticipates many print businesses will want to transfer to take advantage of the additional benefits offered by PrintSmith. This product is part of EFI's portfolio of best-in-class solutions that span all print sectors and offer full integration and automation with Fiery digital front-ends and EFI workflow software.
"With EFI we are investing in a market leader with an international presence and sufficient resources for ongoing development and support for their software," said Anke Cherdron at Druckerei Laub GmbH & Co. KG in Elztal-Dallau (Germany). Druckerei Laub recently upgraded to EFI Pace from Prinance.
Facebook: www.facebook.com/EFI.Digital.Print.Technology
YouTube: www.youtube.com/EFIDigitalPrintTech
http://w3.efi.com/mis_erp/Print%20MIS%20ERP%20Software/EFI%20PrintSmith/
Copyright © 2012, DPNLIVE – All Rights Reserved