New NHS Proposals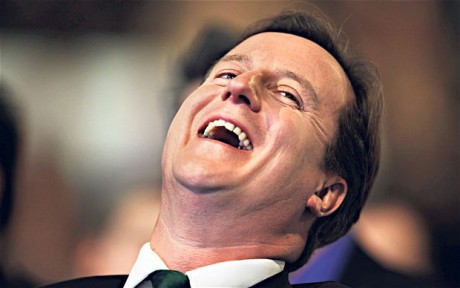 David CameronThe election is just over in the UK and, against all the odds; the Conservative Party has the majority.
UKIP and the SNP got huge success from the elections; however, in the end it was a choice between two potential Prime Ministers, David Cameron or Ed Miliband. And David Cameron was voted in with a 5:4 split.
Now David Cameron has been hit with new Health Care Proposals from the Royal College of Physicians, which he has to consider. Other health care professionals also had their say as follows:
The Allergists voted to scratch it
Dermatologists advised not to make any rash moves.
The Gastroenterologists had a sort of a gut feeling about it, but the Neurologists thought the Administration had a lot of nerve.
The Obstetricians felt they were all labouring under a misconception.
Ophthalmologists considered the idea short-sighted.
Pathologists yelled, "Over my dead body!" while the
Pediatricians said, "Oh, Grow up."
The Psychiatrists thought the whole idea was madness.
The radiologists could see right through it.
The Surgeons were fed up with the cuts and decided to wash their hands of the whole thing.
The Ear Nose and Throat specialists didn't swallow it, and just wouldn't hear of it.
The Pharmacists thought it was a bitter pill to swallow, and the
Plastic Surgeons said, "This puts a whole new face on the matter...."
The Podiatrists thought it was a step forward, but the
Urologists were pissed off at the whole idea.
The Anaesthetists thought the whole idea was a gas, and the Cardiologists didn't have the heart to say no.
In the end, the Proctologists won out, they said leave the entire decision up to the ass holes in Whitehall.
Many of the doctors who gave their opinions included the psychiatrist Dr I Looney and his brother Dr A Looney also a psychiatrist. Dr Chestman (respiratory), Dr Smallcock (sexual therapist), Dr Blindman (ophthalmologist), Dr Raye (radiologist), Mr Jointman (orthopaedic surgeon), Dr Swallow (ENT), Dr De'ath (Both a pathologist and an oncologist). Dr Balls (another urologist) also Dr Proudcock, several Mr Payne (dentists) and a Mr Tooth (dentist)
We concluded from the above that it was the person's name that determined which speciality they ended up in. Could it be most psychiatrists were a bit mad, most ENT guys a bit deaf and most ophthalmologists had very poor eyesight. What is the speculation on the sex therapists?
You can Tweet, Like us on Facebook, Share, Google+, Pinit, print and email from the top of this article.
Copyright © 2015, DPNLIVE – All Rights Reserved.