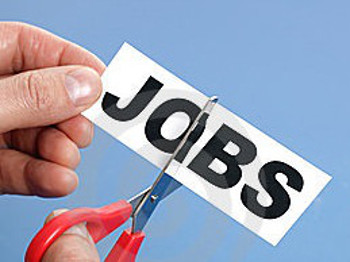 Thousands of new bank redundancies are expected to be announced soon in Ireland. The job cuts will affect a number of institutions and commentators are speculating that the figures being considered will dwarf the recent ones announced by AIB and BOI of nearly 3,000. The news comes on the back of continued bank losses and a delay in implementing these initial job cuts due to negotiations between the Irish Bank Officials Association (IBOA) and the Department of Finance.
AIB, it appears, is close to reducing staff numbers by 2,000 this year. What appears to be on the table is a deal of three weeks' pay per year of service plus the statutory two weeks. This would bring it close to the package available to HSE workers.
BOI has been trying to finalise its programme of cuts of 750 and although BOI and the IBOA agreed terms last October of four weeks per year in addition to statutory it appears that this is being held up by the Department of Finance which considers the terms too generous.
Sources close to the negotiations say the Department is in constant touch with both banks on the issue to ensure any sign-off is consistent with public sector norms. The feeling is that any deals done must take into account the substantial amount of taxpayers' money invested in both banks.
As for the other main bank, Ulster Bank is negotiating up to 950 voluntary job cuts, most of them in the Republic. It is offering just three and a half weeks per year, inclusive of statutory terms which is in line with its British parent company, the Royal Bank of Scotland.
The bank has already shed jobs and is ahead of its competitors in this area.
All of this comes at a time when the Government is desperately trying to put some final shape on the restructuring of this sector. It now appears that apart from the numbers already announced by the major banks a further wave of cuts is on the cards.
Copyright © 2011, DPNLIVE – All Rights Reserved