Dalata Hotel Group joins the ISE's Main Securities Market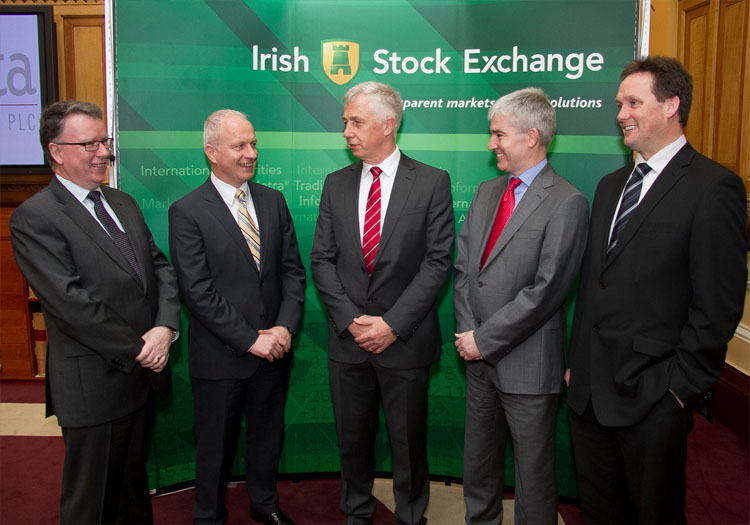 Dalata Executive Team at the launch of Dalata Hotel Group at the Irish Stock Exchange
Dalata Hotel Group (Dalata), the largest hotel operator in Ireland, has transferred its listing to a primary listing on the Main Securities Market (MSM) of the Irish Stock Exchange (ISE). Dalata floated on the Enterprise Securities Market (ESM) in March 2014.
Dalata raised €265m on its initial public offering (IPO) in 2014. Following its IPO, Dalata raised a further €210m and acquired 18 hotels across Ireland and the UK. With a current a portfolio of 41 hotels and over 7,000 rooms, Dalata reported revenues of €225m in 2015 and opened on the MSM this morning with a market capitalisation of €712m.
Aileen O'Donoghue, Director of Strategy at the ISE said 
"Dalata has successfully used the Enterprise Securities Market as a platform to raise over €475m from Irish and international investors. The business has scaled up significantly and we are delighted that Dalata has decided to join the Main Securities Market which will further enhance their ability to attract investors. We are looking forward to continuing our strong relationship with the company and we wish them every continued success in the future."
On the announcement of their plans in early June, Pat McCann, Chief Executive of Dalata, said 
"Given the considerable growth of the business both financially and operationally we believe that a listing on the main markets is the most appropriate platform for our future development. Through this move to the official list we look forward to improving our profile and broadening our investor base further." 
With the addition of Dalata, there are now 28 companies listed on the MSM.