Michael Cullen of Investec appointed non-executive director of ISE Board.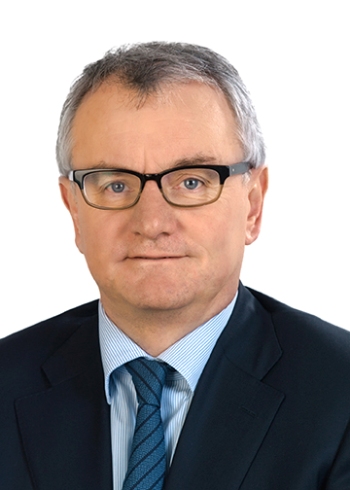 Michael CullenMichael Cullen, CEO of Investec Ireland (Investec), has been appointed a non-executive director of the Irish Stock Exchange (ISE). Michael brings considerable experience and knowledge to the ISE Board as a director in Investec and a former director of Gandon Securities, Woodchester Investments plc and Aviva Ireland.
Speaking of his appointment Mr Cullen said: "I am delighted to join the board of directors of the ISE at such an exciting time in its development. It is already one of the leading exchanges globally for the listing of debt and fund securities and the ISE's strategy is to significantly grow and diversify this business over the next four years."
He added, "The ISE also has serious ambitions for its equity markets which aim to enhance the IPO pipeline, improve issuer choice and enable greater access to global investors in key regions."
Welcoming Mr Cullen to the Board, Padraic O'Connor, Chairman of the ISE, said, "With his diverse experience in many aspects of financial services, Michael is a welcome addition to the Board of the ISE."
Investec operates a specialist bank and wealth management business and is one of the shareholders of the ISE. It employs 230 people in Ireland and incorporates the former businesses of Gandon Capital Markets and NCB (one of the founding shareholders of the ISE).
Michael qualified as a chartered accountant with PricewaterhouseCoopers (PWC) and is a graduate of University College Dublin with a Master Degree in Business Studies.
Further information
Irish Stock Exchange
Ailish Byrne
Head of Public Affairs and Communications
W: 00353 (01) 6174266
M: 00353 (087) 2380265
Investec
Catherine Walsh
The Reputations Agency
W: 00353 (01) 661 0915
M: 00353 (087) 268 9532
Press release 18 March 2015 by the Irish Stock Exchange