New branding and extended digital product

portfolio make their début in Munich.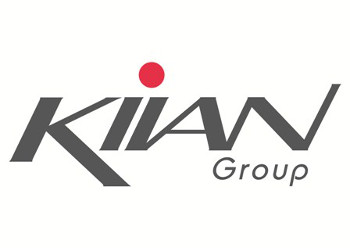 kiian Subsequent to the announcement by Kiian Group that Kiian Digital has become a separate legal entity; the independently operating company has strengthened its commitment to the digital sector by confirming its continued focus on the development of market-leading digital inks for textiles and graphics applications. The new branding and latest additions to its extensive product range are being exhibited at Fespa Digital 2014 (20-23 May in Munich, Hall A1, Stand 240).
---
Following Kiian Group's strategic introduction of product-focused divisions in 2013, the success of Kiian Digital includes significant investment in infrastructure, staff and product development that combine to bolster its growing business. Within its independent structure, Kiian Digital now has complete autonomy to bring increased support to its customers in the digital sector, streamline operations and extend its product portfolio. At the same time, the division continues to benefit from Kiian Group's long-established market knowledge and Industry relationships.
"The investments made, in line with the expansion of the Kiian Digital business, exemplify the success this company has seen in the past year," explains Giovanni Lorato, Kiian Digital General Manager, and current Kiian Group CFO. "Our customer base continues to grow in line with increased demand for our market leading sublimation inks. To ensure these customers continue to receive high quality service and benefit from Kiian's latest innovations in this sector, we have capitalised heavily in our production facilities, research and development, and we have recruited a number of industry specialists to expand our talented team."
Kiian Digital Marketing Director, Roland Biemans, adds: "Fespa Digital is the ideal platform to present the newly independent Kiian Digital entity to the wide-format market. Visitors to our stand will be among the first to see the new range of Kiian Digital inks and the applications for which they have been specially designed. Our new portfolio features innovative additional colours that extend the gamut for sublimation on a wide range of textiles and graphics, including sportswear, swimwear, snow gear and sports equipment."
Kiian Digital's existing portfolio of sublimation inks includes the Digistar range and the recently launched K-One ink for the Kyocera ink-jet print-head, enabling high quality and productivity for industrial-scale production. The Digistar Gen-R ink formulation, compatible with Ricoh piezo-electric print-heads, has been developed specifically for sublimation transfer printing onto synthetic fabrics (polyester) and blended fibres with a minimum of 80% polyester. For Epson print-heads, the Digistar High-Pro also enables transfer printing onto synthetic fabrics (polyester) and pre-treated rigid substrates.
"With our specialist team, the recent business developments and our targeted approach, Kiian Digital will continue to grow and bring further innovation to the digital market," Biemans concludes. "Our presence at Fespa Digital consolidates this growth and gives us the opportunity to provide the market with full information about all the current products in our portfolio, as well as our future plans and intentions. Our dedicated digital team will be on hand during the show to offer the expertise and support that enables Kiian Digital to stand out from the competition."
About KIIAN Digital
Kiian Digital is part of the Kiian Group, headquartered in Luisago, Como, Italy. Kiian is a leading global supplier of high quality, sustainable specialty products that provide unique printing solutions for the graphic, textile and industrial markets. With a worldwide distribution network and with offices in Europe, Asia and the USA, Kiian Group delivers solutions for screen, industrial, specialty and digital printing.
Kiian Digital supplies sublimation transfer and direct, disperse, eco-solvent and pigment inks, for applications such as sportswear, swimwear, snow gear, flags and banners, displays, interior and much more.
Press release on behalf of Kiian Digital
http://www.kiian.com/en/kiian_digital
Follow us on Twitter - @DigiPrintNews
Like us on Facebook www.facebook.com/DPNLive - (click the 'LIKED' button/top of page as well)
Copyright © 2013, DPNLIVE – All Rights Reserved.