Written by Adrian Rush
AMR Enterprises
21st Nov 2011
---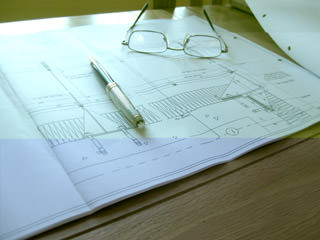 There are many reasons why Micro Businesses, Small Medium Enterprises and Companies would consider entering the Tender Process.  However there are many myths and misconceptions about the whole process some of which I hope I can dispel.
Firstly what is Tendering?
Tendering is quite simply a method by which a company, organisation, Government Department or  County Council look to find the most suitable company to do a specific project or contract.
Why does a company respond to a Tender?
The most obvious answer to this question is because they can do the job and they believe they are the best option for the people advertising the Project or Contract.  In my view this is probably 60% of the truth.  When I respond to a tender it is because I know I can do the project or contract for sure, but also because I know I am the best option for it. I also know that am very competitively priced and finally because I am a small business I am flexible.  There is also another very basic reason - it will bring fees into the company.
So there are really three or four reasons a company would respond to a tender:
They can do the Project or Contract.
They are the best option for the company advertising.
Competitively priced.
Flexibility (if you are a SME).
Why should a Company Tender?
A company responds to because it feels it has the correct solution to the advertiser's problem.  It wants the work and feels that it can competitively price for the project.  It has the expertise and capability to do the project.  Finally and probably the most important it wants the work and the company as a client.
Tendering Myths
What are the Myths about Tendering?
The Contract has already been award to the existing company.
Your company has no chance of winning.
Preparing a Tender takes time for very little reward.
I am frightened of putting information down on paper and would not know how to start.
Panic
To answer them in order:
A Department of State or Council or a company is required by EU Law to advertise potential contracts and to give every company capable of doing the job an equal chance.
Your company has every chance of winning if you have the solution to the client's request and can price your solution competitively.
Yes, preparing your initial tender can take time as you have to possibly produce or find documents for the first time.  But subsequent Tenders will be easier as you have a template to follow and the documents readily available.
Do not be frightened. I always advise people to put down and pull together what you know and have easily available.  Start with looking for a template and build up your store of information.  You can always use the Tender Request as a guide to gather background or supporting information.
I say to people DO NOT Panic remain calm and think clearly and slowly.
These are the myths and comments I hear most from people when networking and talking to business owners.  Over the last thirty years I have produced or worked on a large number of different sized tenders and in my experience it is best to remain calm and think slowly and clearly.
Copyright © 2011, DPNLIVE – All Rights Reserved