Bob Tallent
The Synergy Group
---
Successful networking is not about going to events and making friends with as many people as possible. Going home with a wallet full of cards is not success.
Success is about knowing who you need to meet, where they gather and what you are going to do to land a meeting with them.
---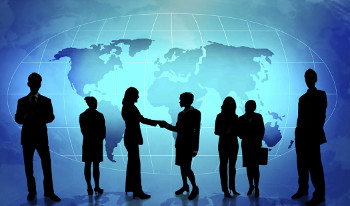 These ten and a half tips will increase your results.

1.    DO YOUR HOMEWORK
Successful networking starts in your office. Have a succinct profile of your customer in your head; age, gender, socio economic status, location, buying and shopping tastes, spending power and any other useful indicators.  You must see your customer in front of you to allow you to decide who constitutes a useful contact for you. When networking, focus on people who fit that profile or people who will lead you to them. Move graciously and quickly away from anyone else.

2.    KNOW YOUR SUCCESSFUL OUTCOME
Concentrate on coming away from the event with the contact details of useful and relevant people who have agreed to a follow up meeting over a cup of coffee. It is pointless and stressful trying to sell to a stranger in the middle of a big room. Knowing this takes the stress out of networking.
3.    HAVE A STRATEGY
Concentrate on networking where your potential customers or leads gather. Don't waste time going to meetings on the off chance you will meet a lead. That's what the pub is for. If you can get a participants list in advance you can plan who you definitely need to meet. You also want to meet potential suppliers and recommenders. Recommenders are gold dust as they will get you business.

4.    READ THE ROOM
When you arrive take a breath and survey the room. Don't panic if you don't see any familiar faces; remember other people came to meet strangers.  Divide the room into two; clumps of people and individuals. Start with individuals as they are easier to approach. Look at the clumps of people and read their body language to see if they are an open or closed group.  A closed group is people having an intense private chat leaning into each other and the configuration leaves no gaps as they are all facing towards each other. Never try to break into a closed group of people.

The rule is to approach individuals and open groups.

5.     LEAVE YOUR FRIENDS
Why go out to network and spend all the time with your pals. Make it a rule to only talk to new people and to actively seek them out. I know it's scary - but so is bankruptcy.

6.    SET YOURSELF A GOAL
Have a goal before you enter the room; decide exactly who and how many people you want to meet.   The more you know about the guests in advance the more exact your goal. If a crucial contact is there, make meeting them your goal of the night. If a number of recommenders are there, reintroducing yourself to them may be your goal. Be specific, set a goal of leaving with five follow up meetings arranged.

7.    READ THE PERSON
People divide into two; social or one-to-one types. Social types like to work a room and are always looking over your shoulder for another contact. They have a short attention span so get to the point sharpish. One-to-one types love to get into deep conversation and can be a networking death trap. Figure out each person you meet and adapt your behaviour to suit.

8.    DON'T BORE PEOPLE
Don't bore people by talking non stop about how wonderful you are. People do business with people they like, not egomaniac show offs. Good manners go a long way. Remember that everyone's favourite topic of conversation is themselves, so be an interested listener and they will warm to you.

9.    IT IS NOT ABOUT YOU:  IT'S ABOUT THEM
It is all about the other person not about you. Ask questions, be interested in their business. Remember the power of WIIFM, what's in it for me? Get them to talk about their business. Ask good questions and probe to find out about their business challenges. Get them talking about themselves. Then talk about your business.

10.    DON'T SELL YOUR SOUL ON THE DAY : GET A MEETING
Concentrate on a brief conversation to determine if you can do business together and if so set up a follow-up meeting. You should not bring all your marketing and publicity materials. Remember you want to meet them afterwards so save all that for the meeting.

AND A HALF
This may seem obvious but success depends on people being able to find you afterwards so bring your business cards. If you don't have any, get them now. You may need to make notes so bring a pen and always have a name badge.
Copyright © 2011, DPNLIVE – All Rights Reserved