Bono shows exceptional investment

judgement in emerging internet stocks.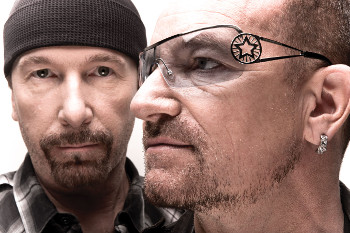 Bono and The EdgeWant to double your money? Well then take a leaf out of U2 duo, Bono and The Edge's investment portfolio spreadsheet and you might learn a trick or two.
The pair has just doubled their money on an investment they made in Dropbox, a cloud storage company, which they made in late 2011. It was part of a €184m second round of fundraising by the company which included names like Goldman Sachs, Greylock, Benchmark and RIT Capital.
The existing investors, Sequoia and Accel partners also took part in this round which valued Dropbox at €4bn.
A few weeks ago the company engaged in another round of funding to the tune of $250m which experts predict will propel it towards an IPO.
Current indications suggest Dropbox is now worth close to $8bn as investors seek to capitalise on the demand for fast growing internet stocks.
The irony of this tale is that Bono was once described as the "worst investor" in the US due to some bad investment decisions he made some time ago. However in recent years the U2 frontman has proved to be an exceptional shrewd judge of emerging technology through his partnership in venture capital group Elevation Partners. The company has generated spectacular returns from early stage investments in the likes of Facebook and Yelp.
Follow us on Twitter - @DigiPrintNews
Like us on Facebook www.facebook.com/DPNLive - (click the 'LIKED' button/top of page as well)
Copyright © 2013, DPNLIVE – All Rights Reserved.