Five simple ways to save money in winter.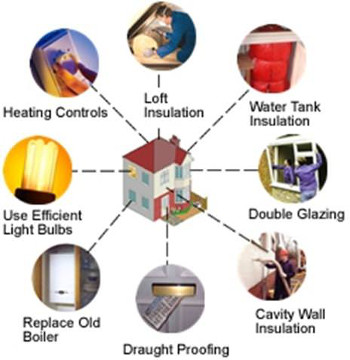 Some tips to lower your energy billsWith winter well and truly established blowing high winds, snow and the worst of all, cold, its time to look at some handy tips to lower your energy bills.
Switch to a new supplier who may have a better deal on the table. Also check out if your current provider has any special offers. In Ireland only two out of five households have switched, and those that have both gas and electricity can reduce annual bills by up to €20 per month simply by switching to the cheapest deals.
Beware of suppliers who offer special discounts! Typically these generally only last for one year after which time customers are then moved back to a more expensive standard rate. So it's a good idea to check energy prices on an annual basis.
Be aware that some suppliers are now asking customers to sign up to contracts for two years with up to €100 in penalties if people leave before the full term is up. So it makes more sense to just sign up for one year at the most.
It's amazing how we never check our own meters. We trust the utility company to do it for us. Your meter is read 4 times a year but you also receive estimated bills which can vary substantially from actual usage. Always submit your own reading when you receive a bill. This will ensure that you pay only for what you use.
Invest in an electricity monitor. These cost from around €30, are simple to set up and will tell you at any time how much electricity your home is using. They also can be programmed to let you know the cost.
Follow us on Twitter - @DigiPrintNews
Like us on Facebook www.facebook.com/dpnlive - click the 'LIKED' button/top of page as well
Copyright © 2013, DPNLIVE – All Rights Reserved