Roland DG help the business to start and to develop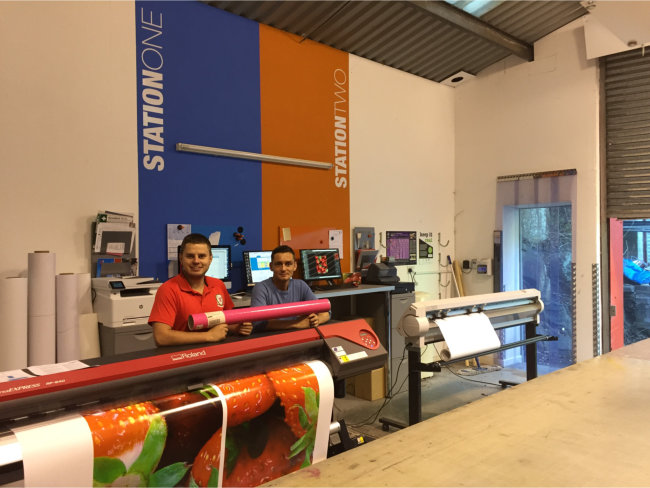 Wallpaperlink staff
Customised is seven years old. It was started by Scott Evans, an 18 year old entrepreneur with little or no business or print experience.  A friend of his told him to approach Roland DG and to learn about the trade.  He knew he needed a cutter, but what type?  After going through his options, he decided on a Roland DG CAMM-1 GX-24 Desktop Cutter, the predecessor to the CAMM-1 GS-24.  Customised was soon able to produce small graphics and signs that gave Scott the stepping stone needed to grow his business.
Speaking about his first experience of Roland DG, Scott said:
"Committing to Roland DG was the best thing I did as an entrepreneur starting off in the sign industry; the quality of products that our Roland DG machine produces are flawless. Not only are Roland DG's machines easy-to-use, but the support we received from the team from the onset was second to none."

In 2012, Scott realised that in order to stand out in the crowded market he needed to expand Customised's product range to increase its customer offering and continue to grow the business. So, in a bid to enter new markets, he invested in a Roland DG VersaCAMM VS-540i. The integrated print and cut machine enabled the South Wales based business to expand its product range by tapping into the digital print market and specialising in the production of wall murals. The powerful wide-format printer meant Scott and his team could bring something new and exciting to the market, and so with the change in direction for the business, Customised was re-branded as WallpaperInk.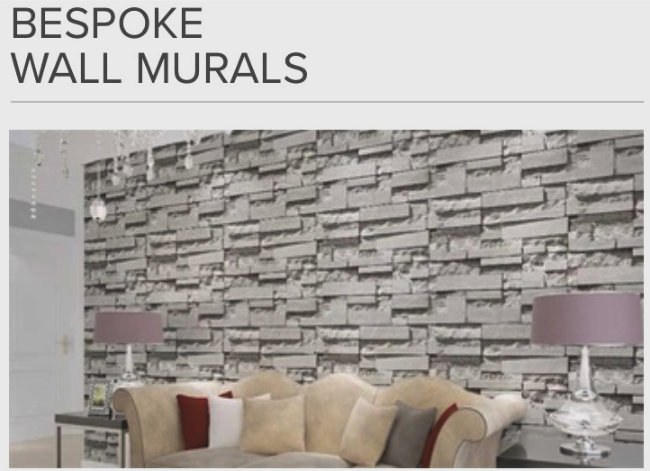 Wallpaper link wallpaperThe newly branded business quickly took off and despite demand for the high-quality, bespoke wall murals growing rapidly, the Roland DG VS-540i was able to match the fast pace needed to meet the high production requirements with ease. Using Roland DG's comprehensive VersaWorks RIP software, Scott was able to programme and design bespoke prints to suit each individual's detailed preferences, and therefore charge a premium price.
As demand for product doubled in the short space of two years, Scott looked to invest in a second machine to sustain growth and continue the efficient and reliable service his customers had come to expect.
Scott said:
"After being so impressed with the high-quality output, superior customer service and support Roland DG provided, I reached out to the dealer and was able to subsequently secure the first of the newly launched VersaEXPRESS RF-640 shipped into Europe! The machine was able to print premium quality products at impressive speeds, and was the ideal investment to take WallpaperInk to the next level of high-quality printing."
Using the RF-640, WallpaperInk began printing up to 50 square meters of media per hour, 12 hours each day and shipping wall murals all over the world. The unmatched quality and durability of the products have meant that the Welsh business is seeing repeat customers from the UK, America and even Germany. Furthermore, over the last six months WallpaperInk has seen traffic to its website grow by double digits, with business having never been so good. To sustain the high levels of production, Scott has now invested in a second VersaEXPRESS RF-640, which will enable the business to produce twice as much stock to continue to promote its rapid business growth.
"What we love about Roland DG is that it's not just about purchasing a machine. As a business we also utilise Roland DG's propriety inks, have attended Roland DG training courses and benefit from the on demand support and advice whenever we need it. Roland DG has given us both the tools and skills needed to develop as a business and we have seen a direct upsurge in customer interest and therefore profit from the premium quality products that we are able to produce."
After attending an Intermediate Digital Print course at the Roland DG Academy, Scott was immediately overwhelmed with the industry specific knowledge and creative guidance that was provided. In turn, this knowledge has enabled the team at WallpaperInk to make use of a number of advanced features on their Roland DG machines and offer customers products with a more professional output.
"Attending the Roland DG academy course was really beneficial for us as we were able to fully understand the machine's capability and deliverables. In addition to this, we were shown practical examples of creative and diverse products that could be achieved on our versatile Roland DG machine that we would have never of thought of otherwise!"
As WallpaperInk looks to the future, Scott hopes that the business will be able to continue to grow over the next five years and has ambitions to expand its offering further by investing in a Roland DG SOLJET PRO 4 XF-640 wide format inkjet printer, one of Roland DG's most productive printers to date. At 64" wide, the large format printer would enable Scott and his team to increase business production to larger wall murals and bespoke personalised canvases, all of which command premium prices which help to provide a high return on profit.
For more details on all Roland DG products, please see: www.rolanddg.co.uk
For more details on all WallpaperInk products, please see: http://www.wallpaperink.co.uk