Petrol retailer Applegreen raises €70m on its IPO.

Applegreen plc, a major petrol forecourt retailer in the Republic of Ireland with a significant and growing presence in the United Kingdom, has raised €70m through its initial public offering (IPO) on the Irish Stock Exchange (ISE). It commenced trading today on the Enterprise Securities Market (ESM) with a market capitalisation of €300m.
As of 31 December 2014, Applegreen had 96 sites in the Republic of Ireland and 54 sites in the United Kingdom. The Company has 2 sites located in Long Island in the USA. Established in 1992, Applegreen is the number one motorway service area operator by number of sites in the Republic of Ireland.
On welcoming Applegreen to the ESM, Deirdre Somers, ISE CEO, said "We are delighted to see Applegreen come to the Irish market. As an Irish company operating in the retail forecourt sector, Applegreen's success in raising €70m from international investors is a real demonstration of confidence in their business model and their expansion plans."
Speaking at the company's launch at the ISE, Bob Etchingham, Applegreen CEO, said "I am delighted with the successful completion of our IPO and our first day of trading as a listed company.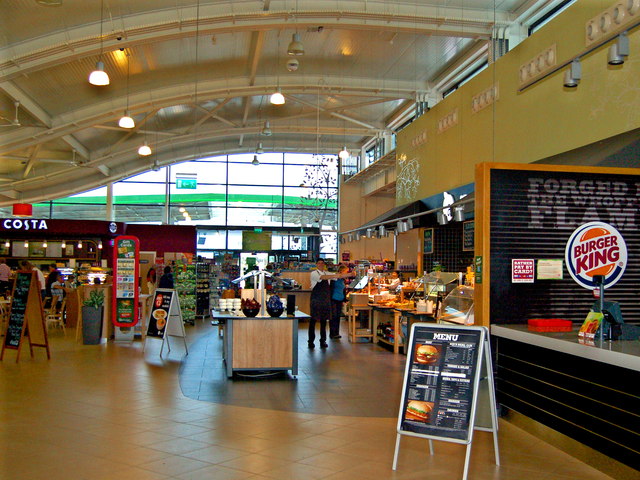 Applegreen Rest Stop - InteriorThe funds raised will provide the platform to accelerate our growth across the markets in which we operate and further expand and rebrand our portfolio of sites. We look forward to embarking on the next step in the company's journey as a public listed company and generating significant value for our new shareholders.
An ISE listing gives us access to international investors and will also increase awareness of our brand which is important to us as a retail business."
Its admission to the Irish Stock Exchange's ESM coincides with its admission to the Alternative Investment Market (AIM) in London. It will trade on the ESM using the ticker APGN.
Further Information
Ailish Byrne
Head of Public Affairs and Communications
Telephone +353 1 617 4200
Mobile + 353 87 2380265
This email address is being protected from spambots. You need JavaScript enabled to view it.
www.ise.ie
Irish Stock Exchange press release
You can Tweet, Like us on Facebook, Share, Google+, Pinit, print and email from the top of this article.