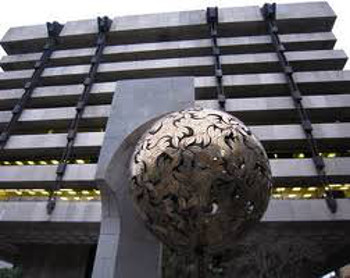 central banIrish banks really do not know the level of mortgage arrears on their books yet but soon they will have to. Pressure is piling on them from the Central Bank and the troika to get to grips with this issue in order to get an accurate picture of impaired loans and the additional capital requirements they will need in time for the next stress tests due in the third quarter of this year.
A key factor is the unemployment rate which, although stable at 14.2 per cent, is a major reason for missed payments. Mortgage arrears are continuing to increase as highlighted by Irish Life & Permanent's recent announcement of new impairments and that's a month before its 2011 results are due. Out of the blue it said that next month's annual results would show it had set aside €1.4 billion, up from €420 million which it set aside for mortgage arrears at the end of 2010. Arrears at IL&P have virtually doubled from 6.8 per cent to 11.5 per cent.
A year ago the Central Bank told banks to start setting aside higher capital for increased mortgage arrears. At present the average percentage of owner-occupiers at least 90 days behind on payments is a staggering 9.2 per cent and rising.
But what is really hurting banks apart from tracker mortgages and unemployment figures is the continued fall in house prices which was 17.4 per cent last year. A continuation of this fall affects the recovery value of the assets backing these mortgages.
Under the proposed Central Bank and troika policy the banks have to now set aside additional capital to cover current and expected losses.
This means that in the next round of PCAR stress tests (Prudential Capital Assessment Review) there is more likely to be a requirement for additional capital injections into this sector.
State-owned AIB will show the true picture when its results are published at the end of this month. Many observers believe all the indications point to high levels of arrears there.
Conversely, while the state-backed banks are well capitalised now, all over the 10.5 per cent required, the Central Bank continues to believe strongly that mortgage arrears will continue to rise during 2012 and that house prices will also continue their downward slide.
Given this scenario, impairment will widen which is why the Central Bank wants banks to get into a stronger position for recalculating their stress capital position.
But will the banks face up to the obvious? This time it appears they have no choice because the Commission and Central Bank are demanding a conservative approach to new lending and a stronger collateral valuation position.
Finally, draft legislation for the proposed Personal Insolvency Bill goes before the Dail (parliament) next month. It includes mortgage debt among other unsecured loans. This in itself should allow the banks to see how much debt they may have to write down on unsustainable morgages, ie loans that customers simply will not be able to pay back.
At present all the indications are that come May the rate of mortgage arrears will be 10 per cent.
Copyright © 2011, DPNLIVE – All Rights Reserved