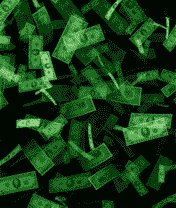 The 300 richest people in Ireland are now worth more than €62bn. The figure is staggering because it's almost 70 per cent of the IMF/EU bailout given to this country. To put it in context, it also represents more than the combined value of the Luxembourg and Lithuanian economies.
So the rich have got richer.
Last year the Sunday Independent rich List estimated the wealth of the top 300 at close to €57bn. This year they are nearly €5bn better off! And the reason is down to a spectacular recovery by the stock markets over the last four months. Although the euro debt crisis saw stock markets crash last summer wiping billions off the net worth of the super rich, this astonishing rebound has restored their fortunes and clearly made some of them even wealthier.
Forbes magazine recently reported there were five billionaires in Ireland. Forbes is wrong. It appears we have more than 11 billionaires here, the same as last year although with some face changes.
Animal healthcare tycoon Pearse Lyons has joined the billionaire ranks, based on new financial information about his Alltech company. His wealth is estimated at €1.5bn.
So who is Ireland's richest man? He is Pallonji Mistry, a low profile Indian who became an Irish citizen in 2003. Mistry owns 18.2 per cent of the Indian Tata group which had interests ranging from chemicals and steel to hotels and offices. It also owns Jaguar cars. Current estimates put his worth at €7.4bn. This would make him the 96th richest man on the planet, according to Forbes.
But the last 12 months of turmoil in the domestic economy and on world markets has also changed the landscape for some former tycoons.
Just five years ago, Sean Quinn's wealth was pegged at around €4.55bn. Fast forward to January 2012 and he was declared bankrupt.
Another casualty was property developer Ray Grehan who was bankrupt in December with his companies owing debts of €650m.
The property crash in Ireland has been the real culprit for affecting many people's wealth. With prices for commercial property, the bedrock of most millionaire portfolios, down by 65 per cent, calculating the net worth of certain individuals in this year's rich list has been extremely difficult. Since it is now impossible to value the wealth of people with land portfolios, the likes of Tougher Oil's Tom Tougher, kitchen company boss Eamonn O'Rourke and Northern Ireland developer Gerry O'Hare have been omitted due to uncertainty over the value of their properties.
The main sectors decimated in the economic crash were property, retail, the motor industry and civil engineering.
But as in all walks of life where there is a loser there is also a winner.
2012 sees 44 new entrants to the super rich list. People like insurance company chief Dominic Silvester, who owns a large slice of rugby club Saracens, and UK hedge fund boss Colm O'Shea.
The real winner this year has been in technology with major IT company buyouts making fortunes for the likes of John Hearne and Ronan Roche. They sold their Curam Software for €120m. The Turley brothers also hit the jackpot selling most of Cartrawler.com, their €100m valued online car rental business.
Contrary to expectations in a downturn Paddy Power continued to defy the pundits with an extraordinary share price rise which in itself has also seen huge wealth creation. In six years the share price has quadrupled in value. So although the likes of David Power, John Corcoran and Stewart Kenny are a long time on the list, don't be surprised if a few more Paddy Power executives make it there by next year such is the share price rise. Another company, Paul Coulson's glass bottle firm Ardagh, is surging ahead which undoubtedly will make paper fortunes for key insiders.
The rich list never stays the same. About 89 names have fallen off since the first Sunday Independent rich list in 2010. But 89 new names have now replaced them.
Copyright © 2012, DPNLIVE – All Rights Reserved