Multi-Color adds Dynamic Scheduling to its EFI Packaging Suite

Multi-Color Corp. (Nasdaq:LABL) is a global leader in label converting solutions for consumer packaged goods and wine and spirit labels. From 13 July 2016, they are taking advantage of the scalable workflow architecture of Electronics For Imaging, Inc.'s (Nasdaq:EFII) Packaging Suite by adding the Suite's dynamic scheduling and resource optimisation component. This expansion allows Multi-Color to build on its investment in the Suite's core EFI™ Radius® ERP system with tightly integrated, award-winning scheduling technology.
Multi-Color Corporation (MCC) is based in Cincinnati, Ohio, U.S.A. and was established in 1916. It is a leader in global label solutions supporting a number of the world's most prominent brands including leading producers of home and personal care, wine and spirit, food and beverage and specialty consumer products. MCC serves international brand owners in North, Central and South America, Europe, Australia, New Zealand, South Africa and China with a comprehensive range of the latest label technologies in Pressure Sensitive, Cut and Stack, In-Mould, Shrink Sleeve and Heat Transfer. MCC employs over 5,000 associates across 45 operations globally and is a public company trading on the NASDAQ Global Select Market (company symbol: LABL).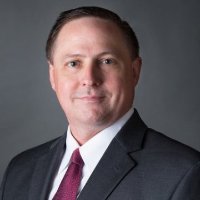 Greg Myers, Multi-Color's vice president and chief information officerGreg Myers is Multi-Color's vice president and chief information officer.  He said
"Efficient, just-in-time, low-inventory label supply chains create an opportunity for Multi-Color to raise its game in terms of service and value delivery," said Greg Myers, Multi-Color's vice president and chief information officer. "Implementing new and updated EFI workflow software at our facilities worldwide gives us an important, lean approach to reducing costs, enhancing productivity and proving our accountability as Multi-Color expands the strong partnerships we have with many of the world's leading brands."
Better data management and analysis to make better business decisions
The dynamic scheduling component will extend Multi-Color's core ERP software to provide an even higher level of visibility and control across the enterprise. The Packaging Suite extends its impact throughout the operation, providing better information to sales, estimating, planning, costing and management teams.
With the EFI Packaging Suite, Multi-Color can also address technology upgrades and version management, two of the most difficult yet endemic challenges in enterprise workflow systems. All components in the suite operate based on the synchronised delivery of validated and certified software updates, so the thousands of different routines and processes that take place across the ERP workflow remain fully functional when enhancements, bug fixes or other changes occur in suite components.
A new, leaner approach to global brand-label supply chain management
Greg added
"Working with EFI to established a leading-edge, streamlined and integrated workflow helps Multi-Color increase the advantage we bring to brands as a leading label solutions provider".
David Taylor is the general manager, enterprise segment of EFI Productivity Software. He said
"As one of the world's largest and most innovative label converters, Multi-Color is taking an important step to streamline processes, reduce waste and increase the service level and value it offers to its exclusive list of packaged goods, wine and spirits companies," "This expanded use of the Packaging Suite will give Multi-Color much more flexibility in addressing its clients' needs for shorter runs and faster turnaround times - trends that create higher order volumes requiring the utmost efficiency in administrative and production task management."
The Packaging Suite offers the industry's most advanced end-to-end integrated and automated workflow management solution. The Suite utilises smart software to globally optimise the business from the client's desk throughout planning, production and delivery. It accomplishes this with certified workflows designed to fit the unique process and product mix of the packaging or label enterprise. The certified workflows eliminate touches, streamline production, reduce waste and improve capacity utilisation to provide Multi-Color with sustainable process and profit improvement.
Printing and packaging professionals across the globe rely on EFI's portfolio of workflow products to manage their businesses and become more streamlined, efficient, informed and profitable. For more information, visit www.efi.com.
For additional information on Multi-Color, click here http://www.mcclabel.com.