Shenkar and Highcon design for production.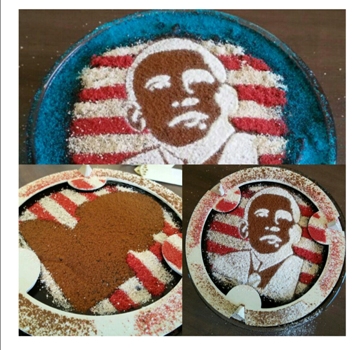 Multi-layered cake stencils by Bar Lavi During a recent graduation ceremony at "Shenkar - Engineering Design Art", 3rd year students were give the opportunity to showcase the products they designed with digital finishing in mind. A collaboration between Shenkar, one of Israel's leading design schools, and Highcon, inventors of the HighconTM Euclid digital cutting and creasing solution, culminated in an exciting demonstration of what happens when design and production come together.
This special project, promoted by Highcon, tasked students to design real world products that would best show off the design potential of the Highcon Euclid. The industrial design students were divided into 10 groups, each of which formed a studio to plan paper and cartonboard products that would both answer market demands and be suitable for production on the Euclid today and tomorrow.
The students were asked to stretch their imagination and the results were impressive. Products ranged from jewellery to toys to pop-ups, to everyday household products and futuristic designs.
Yaron Eshel, Highcon Applications Specialist, and a former graduate of Shenkar, said: "Using our machine as an industrial manufacturing platform, and with no preconceived ideas of the traditional production limitations, the students took their design concepts to the extreme. The ideas they came up with were innovative, artistic and yet highly functional. They took the use of cardboard and paper to a whole new level of functionality"
Faculty advisors for this project were Avigail Reiner, Shira Borer, Ran Kazes, Amir Lipsicas who commented, "The Highcon initiative allowed us to bridge the gap between academia and the real world and expose our students to cutting edge technology. Our students were thrilled to be able to express themselves without the limitations of the existing, conventional technology"
Highcon will be producing a limited number of the best products and showing them to relevant brand owners and design agencies as well as Highcon converters, trade finishers and printer customers to turn this into real live production.
The Highcon Euclid is the first fully digital cutting and creasing machine for converting paper, labels, folding carton and microflute. The Euclid incorporates Highcon's patented 'DART' (Digital Adhesive Rule Technology) to produce creases, and high-speed laser optics for cutting and etching.
http://www.highcon.net/
You can Tweet, Like us on Facebook, Share, Google+, Pinit, print and email from the top of this article.
Copyright © 2015, DPNLIVE – All Rights Reserved.