Samsung and iPhone still the main players.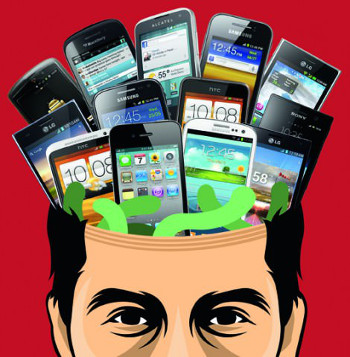 A recent report from GfK has confirmed what most of us already knew. Nearly three-quarters of all mobile (cell) phones sold in Ireland are now smartphones, dominated by touchscreen devices like the iPhone or Samsung Galaxy. Sales figures for December confirm that two thirds of all prepay mobile phones were touchscreen smartphones.
The findings also reveal that we are paying more for our mobiles, with one fifth of Irish consumers paying between €100 and €150 for each device.
It highlighted the fact that 75 per cent of all handset sales here are now in the prepay category.
Considering the fact that almost every task can be done on a smartphone these days with Apps, including banking online, downloading films, even bus or train updates, should we question the future need of PC's/laptops?
The younger generation has answered the question and companies have jumped on board to deliver an APP appropriate to their demands.
This is a one off cost to companies (apart from updates) so the ROI is money well spent.
But is it the death knell of PC's/Laptops? I hope not.
For me, while I use my Smartphone for weather, banking and texting, I like to type and be able to read information without having to use a magnifying glass.
My Smartphone's screen is just too small and using the keypad is simply, 'hard work'.
But I know from experience that technology will win in the end. The Smartphone is aptly named.
Follow us on Twitter - @DigiPrintNews
Like us on Facebook www.facebook.com/dpnlive - click the 'LIKED' button/top of page as well
Copyright © 2013, DPNLIVE – All Rights Reserved