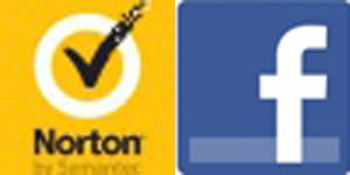 Norton and Facebook have announced a partnership designed to make the web a safer place to connect with friends and family for Facebook users.
As a member of the Facebook AV Marketplace, Norton will provide Facebook users with a six-month trial of its Norton Antivirus 2012. The company said that it will also work with Facebook to detect and alert users to potentially malicious URLs on the site.
Joe Sullivan, Chief Security Officer at Facebook said: "As the world's largest online community, Facebook is committed to ensuring security for our members. Norton has long been a trusted brand in security and through our partnership; we will help ensure our members are protected from threats on Facebook and any other site they visit."
Facebook and Symantec have also released a joint white paper, "Scams & Spam to Avoid on Facebook," illustrating the most common security issues and threats targeting Facebook today and how users can protect themselves. The white paper can be accessed at the Facebook Security Blog.
Facebook members who are PC/Mac users can obtain their six-month trial subscription to Norton Antivirus 2012 by visiting the Facebook AV Marketplace.
"Norton and Facebook share a common goal of protecting consumers online," added Marian Merritt, Norton Internet Safety Advocate. "This partnership brings the industry's best security to the Facebook community and is one more step in Norton's effort to protect consumers and the stuff that matters to them, whatever device or platform they choose."
Copyright © 2012, DPNLIVE – All Rights Reserved