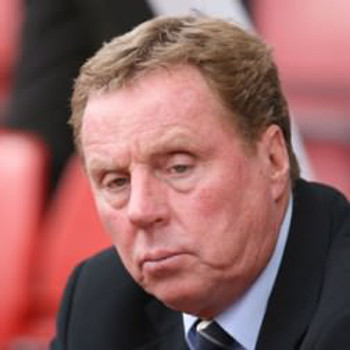 Harry RedknappSpurs manager Harry Redknapp has said he is "not sure" whether he wants to take the top England soccer job, admitting for the first time that making the transition from club manager to international manager would be "difficult".
Although Redknapp is the overwhelming favourite to fill the vacant England manager's job following the resignation of Fabio Capello, this kind of comment must cause concern at FA headquarters.
However he has received support from a number of high-profile managers and players from within English football who have backed the 65-year-old to succeed Capello.
Recently the pressure seemed to be telling on him with the team's performance dipping in recent games. Another indication is a controversial remark he made during an interview with Lord Sugar in the Radio Times. When asked about foreign investment in the Premier League, Redknapp replied: "Where they find some owners now, I don't know. I remember the first guy they brought in at Portsmouth from Saudi Arabia somewhere. He looked like they pulled him off the stall outside. He looked like the only Arab who didn't have oil in his garden."
Although he has openly admitted that the English job is the "ultimate" position for any English manager Redknapp has also conceded that leaving his club would be very hard after three and a half years of success as Spurs manager.
He drives 125 miles to his London training ground every day, a gruelling schedule for a man his age. But Redknapp says he really enjoys life at Tottenham.
One interesting quote attributed to the would-be English manager concerns players. "When you have a club, you are looking for a striker and you take them. When you're coach, you must do with the players you have in your country," he reportedly said.
Most soccer pundits know exactly what he means. You can't buy success with your national team. You can sometimes with your club!
Copyright © 2012, DPNLIVE – All Rights Reserved