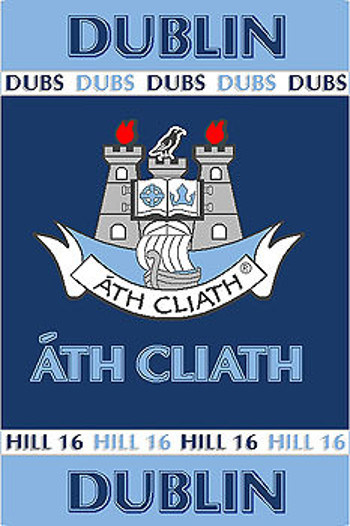 The warning signs are there for all to see. I mentioned "hangover" time on the benches of the current Dublin squad back in February and that a new gameplan was vital for Dublin to win matches. Up to recently Dublin seemed to have begun to understand that concept, showing once again an aggressive attacking style of play which set them apart last year. The recent game against Armagh showed the team's dominance in front of goal which yielded them four goals. With their ability in defence to smother all comers last Sunday's match against Down should have been a further step up the league table.
But something went wrong with the script on the day and Down matched the incredible physical power of Dublin with controlled and effective forward play. Usually Dublin's defence system is like a steam roller: strong tackling, swarming an opposing player with immense pressure.
The match against Down caused a few concerns for manager Pat Gilroy, namely the way the opposition half-forwards could find space and freedom to move under Dublin's defensive system. This was not part of the new gameplan!
Some key players were missing but the rest of the squad, particularly the more experienced players, know only to well what happens when you give top half-forwards room on the ball.
Dublin's next match is against Donegal and is a must-win if Gilroy's men are to put themselves in contention for a last-four spot.
One positive note from the Down game was how well Johnny Cooper played. The winning 2010 U21 captain certainly understands the senior team's defensive system and handled his duties well against Down.
Is a chink beginning to show in Dublin's defensive armour? Let's see if the 2012 gameplan will shine through.
Copyright © 2012, DPNLIVE – All Rights Reserved