Company appoints Kerrie-Anne Moore to push sales in self-adhesive materials market.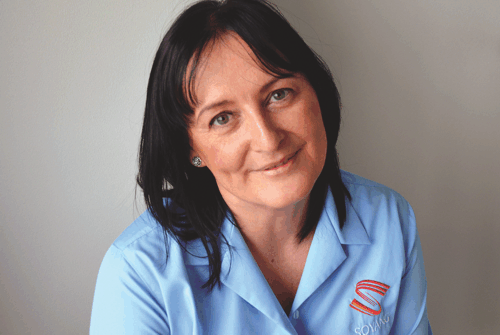 Kerrie-Anne MooreSoyang Europe has beefed up its sales team with the appointment of self-adhesive specialist Kerrie-Anne Moore. Her new role will see her spearhead Soyang's new range of self-adhesive materials from DECAL as it looks to strengthen its offering of sign and graphics supplies.
Moore brings to the table a wealth of knowledge on self-adhesive materials to add to Soyang's experienced and multi-faceted sales force, as she explained;
"I'm very pleased to be joining such a strong team at Soyang. Everyone has their own niche area of expertise which, collectively, puts Soyang in a very strong position for providing guidance and advice to its customers on which of our products is right for them and their particular application."
This new appointment has coincided with the recent launch of the DECAL self-adhesive vinyl and wallcovering products, and a key part of her role will be to develop sales for Soyang in the marketplace with these new ranges.
"DECAL has a first-class range of European manufactured products that we will be distributing alongside our other interior decoration ranges, such as SoDécor. I'm eager to talk to people about the many features and advantages the DECAL range has. DECAL Print vinyl combines a revolutionary AC Resin® UV Adhesive Technology from BASF, which together with a high grade PVC film makes DECAL Print a series of excellent value printing vinyl."

The company's managing director, Mark Mashiter is keen to welcome Moore to Soyang Europe;
"We're delighted to have Kerrie-Anne on board the team. Her role will be across sales, marketing and product development and her experience will be a terrific asset."
Further information about Soyang Europe and its product range can be found at www.soyang.co.uk  or by telephoning 0044 (0) 161 765 3400.
You can Tweet, Like us on Facebook, Share, Google+, Pinit, print and email from the top of this article.
Copyright © 2016, DPNLIVE – All Rights Reserved.