Durst appoints Stuart Morrison as technical applications specialist.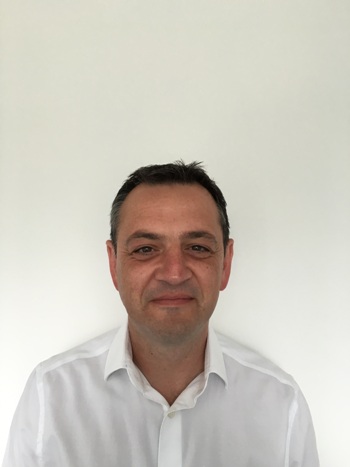 Stuart Morrison 
Stuart Morrison has joined Durst UK as a Technical Service Engineer, specialising in technical applications.
He has worked in the printing industry for twenty five years, and brings to his new position a wealth of experience covering, digital, litho and wide format, as well as pre-press and print finishing.
Morrison comes from Domino Printing Sciences, where he had been a workflow and colour management engineer.
"Durst has an extremely high reputation in wide format UV digital inkjet," said Stuart. "I hope to bring a lot of experience from areas such as labels, which is such an important market for Durst moving forward. From speaking to a lot of people in the industry, I know that Durst's product base and customer service is second to none in the industry."
Peter Bray, Durst UK and Ireland Managing Director, added:
"This is another important step forward as part of our expansion plans in the UK. Stuart joins us at a crucial time, when we are continuing to grow the Durst presence in many diverse markets." 
Durst UK is a wholly owned subsidiary of Durst Phototechnik AG, a leading global player in high performance inkjet technology and innovation. It has 150 customer sites across the UK and Ireland, in many different markets.
You can Tweet, Like us on Facebook, Share, Google+, Pinit, print and email from the top of this article.
Copyright © 2016, DPNLIVE – All Rights Reserved.