Double Major winner back at number one in the world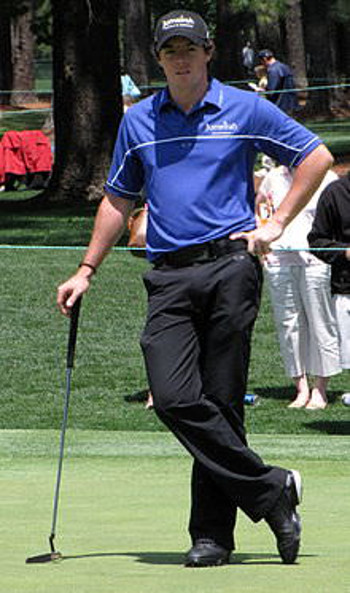 rory mcilroyWell he had loads of doubters these last few months but Rory McILRoy said that people were pushing panic buttons for no reason as he tore apart the field at Kiawah Island to win the USPGA golf tournament.
And boy did he do it in some style- eight shots ahead of his nearest rival!
All year long his form has been poor and many began to think that the Ulsterman would not emulate his success at the US Open last year.
How wrong they were! Fourteen months after winning his first major MCILRoy is now part of a special club of multiple major elitist golfers.
One astonishing fact is that he won both events by the same margin of eight shots, itself an unbelievable achievement.
And his win at the USPGA Championship has propelled back into the number one world slot in golf for the fourth time.
The stats are amazing. At the US Open last year he won by a record score and at the USPGA he again beat the record books winning by a record margin, one better than the seven strokes of the famous Jack Nicholas in 1970.
For many months now critics have been laying the blame for his poor performances on his relationship with tennis star Caroline Wozniacki.
As he said at a media briefing after the event –"I did want to go out there and prove a few people wrong."
And where was Tiger in all this. Well he finished way down the field in joint 11th position.
Next up is the PGA Tour's FedEX Cup next week.
Copyright © 2012, DPNLIVE – All Rights Reserved