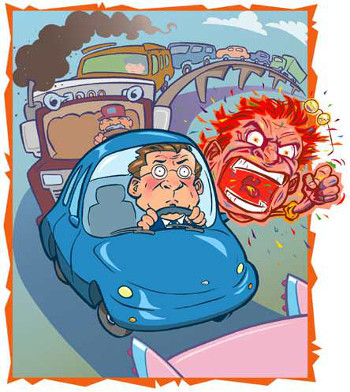 angry driverA huge number of Irish commuters work overtime, it seems, with 66 per cent saying they spend extra hours in the office – and more than half of that number saying the commute obliged them to do so. The recent Microsoft survey contains some interesting facts.
Up to 64 per cent of Irish commuters take one to three hours to get to work every day and their wish is to reclaim those hours in sleep if possible. On average, commuters say they would like at least another hour in bed.
Interestingly, the survey shows 39 per cent travel further than 10km to work daily, or 2,600km annually. It highlights that 55 per cent of Irish commuters consider they are most productive at 8am-11am.
This daily commute and overtime affect workers' relationships – up to 50 per cent said their partners had been annoyed with them for returning home late.
To offer an alternative Microsoft has partnered with O2, Bank of Ireland, HP, Nokia, Insomnia and the Microsoft Partner Community to join Work Wherever Wednesday – an initiative to offer employees a better balance between work and personal lives.
The idea is that employers would encourage workers to leave the office on Wednesday, May 23rd, and work at home or any other place of their choosing. The team could enjoy a full and productive day using email, web conferencing, documents and calendars, as if in the office.
I have spent nearly one year working from home. It's great in one respect, you have access to all the tools you need but one thing creeps in after a while. Lack of social contact – and for certain individuals that can be hard to live with.
The group says cloud computing technology could offer employees flexibility in the way they work – saving the average commuter €2,080 in travel costs, allow them to reclaim 260 hours in lost sleep based on a five-day working week, and cut down on the average .68 tonnes of carbon that each commuter produces annually.
In principle this theory is sound. But while working alone with all the tools available is great, people need interaction. We need to talk and feel part of something. Working from your house or somewhere else denies them of this key social dynamic!
"While everyone is aware of the mobile working concept, there is a big gap between understanding and practice," said Martin Cullen, small, medium and partner business director, Microsoft Ireland. "Being present equals being productive is no longer the default golden rule in business. To capitalise on Ireland's current and future industry and jobs potential, we must understand that work is what you do, not where you go."
He may be right but social support is also a major player in this new world scenario because I have had to do it.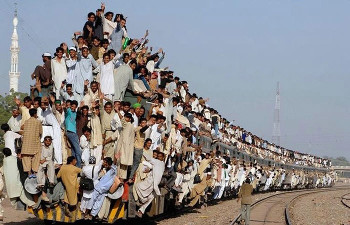 This is commuting Indian StyleIn Microsoft's view flexible working arrangements offer benefits to both employees and employers.
Benefits to employees:
•        Less frustration related to traffic or commuting means happier more productive employees. Removing the commute burden allows employees to get work done on their own schedules, improving morale;
•        Happier customers: more time out of the office means more time one-on-one with customers, signing deals and driving results for the business;
•        Better work-life balance: employees benefit from freedom and ease of communication in a setting that allows for remote opportunities, both when they are in and away from the office.
Benefits for employers:
•        Fewer office costs: Microsoft says organisations which have already adopted this style of working are seeing a 30 per cent cut in space requirements and a corresponding 30 per cent cut in cost of office space;
•        Better collaboration: using collaboration solutions such as Microsoft SharePoint, Exchange, Office 2010 and Office 365 this makes it easier for teams to work together;
•        Business continuity: By embracing a more flexible approach to work, employers can maintain continuity if employees can't come into the office.  (For example the millions lost in productivity and revenue because of last year's snowfall and natural disasters such as the Icelandic volcano eruption which crippled business and travel throughout Europe);
•        Capturing the best talent:  Policies, practices and technology that support a more flexible work ethos enables companies to access a larger talent pool
•        Adjusting for millennials:  employees, customers and clients – particularly younger millennials who expect flexible work environments.
Such a work lifestyle change requires significant additional personal motivation and is really only suited to individuals who like working on their own. Team players will find this personally depressing after a short while resulting in a loss of productivity and personal esteem.
Copyright © 2012, DPNLIVE – All Rights Reserved